Next Tuesday, 31st March, is World Backup Day, a day set aside each year to remind all those who keep putting it off to backup their precious photos and important personal files right now.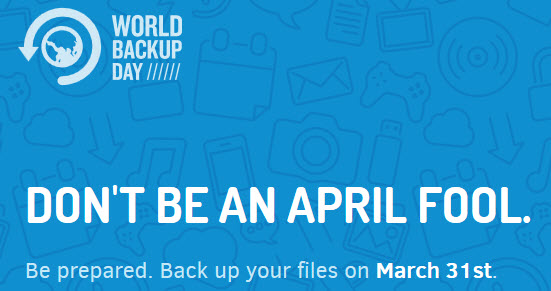 It's amazing just how many people still don't bother backing up their important personal data, despite all the advice to the contrary, and even though it's a very simple process. You don't even need special software, a 'backup' is merely the process of copying files stored on your hard drive or device to external media, such as a DVD, flash drive, external drive, or the cloud.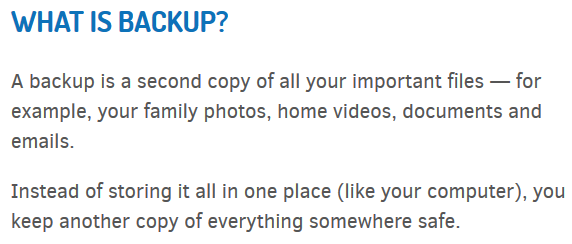 Each time we press the computer's 'go' button and everything boots up okay, we are lulled deeper and deeper into s false sense of security. Until that one fateful day when we press the magic button and nothing happens… disaster!! Important data can be lost through many different reasons; hard drive failure, malware infections, crypto-type malware, accidental damage. You simply can't afford to leave critical personal data stored only in a single location, such as on the hard drive.
As part of DCT's contribution to World Backup Day 2015, here are links to a selection of relevant articles we've published over the years:
Repeat after me… "I solemnly swear to backup my important documents and precious memories on March 31st.
There, now don't you feel a whole lot better. 🙂