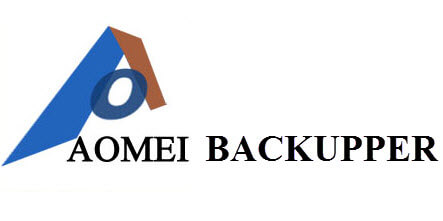 Last month we published our best of freeware awards for 2013, you can catch up with that article here: DCT 'Best Of' Freeware Awards for 2013. At the time, I went out on a limb and opted for Aomei Backupper as best free backup software, based largely on feature-set and favorable user reviews. I also promised to test out Aomei Backupper and report back as to whether that selection was justified or not… here are the results.
First off I must re-iterate that the most important factor with imaging software is reliability and trust, followed by ease of use and then feature-set. The primary aim of imaging software is to provide a successful means for disaster recovery, i.e. recover a non-working or non-bootable system to a known good state. Imaging software can include all the features known to mankind and be made as easy to use as humanly possible BUT, if it doesn't perform that one core function successfully and reliably, then all the rest is totally worthless.
With that in mind, I tested only Aomei's critical functionality:
Successful creation of bootable media
Successful creation of system image
Successful restoration of system image

Aomei Backupper – Testing
Environment
The test machine is an old Dell  with Pentium 4 CPU and 1.0 GB RAM running XP Pro. This is a very recent installation so used space on the the hard drive is minimal – total capacity 148 GB, free space 145 GB. This of course will have a significant impact on output file size and times to completion.
Creating Bootable Media
This feature is located under the Utilities menu item which also includes options to 'verify' existing images and 'mount' an image:
Bootable recovery media includes the usual "burn to disc" plus a pleasing additional option to create bootable USB media, as well as save as an ISO:
Aomei Backupper's bootable disc options include both Linux based and Windows PE. I chose the former, it is a much simpler process yet equally as effective for recovery purposes. The disc burned successfully and, after restarting the system, loaded perfectly… PASS!
Creating an Image
Clicking on the Backup menu item in the main interface presents the following options:
Disk Backup: Allows the user to select any connected drive for backup, including the system drive
Partition Backup: Allows the user to select a partition to backup
System Backup: Selects and backs up the system drive by default (this will be the most used option)
Once you select your desired backup type, the rest is very straightforward. If you choose either the top or middle options, all you need do is specify a source and destination. If you choose the System Backup option, simply select a backup destination and away you go. Plus, whatever options for source and destination you input initially remain persistent so you only need to select just the once, unless you want to change either of course.
Aomei Backupper successfully created a 1.73 GB image file in just on two minutes. This time-to-completion is distorted, of course, due to the unusually small starting point and output file. Still, it was a lot quicker than I expected. I then verified the integrity of the image via Backupper's Check Image feature… all good.
So, I've successfully created, saved, and verified an image. PASS!
Restoring an Image
So, now we finally get to the nitty gritty, restoration, or – under more dire circumstances – recovery. I decided to wipe the hard drive clean prior to restoration, so as to start from a position comparable to that following a disaster. Did I take the precaution of creating a secondary image with another imaging tool beforehand? No. I did not. As you can deduce from the amount of free space on the hard drive, this was a quite new XP installation so re-installing wasn't really a huge issue. In the end, I decided to just go ahead and trust the software:
Result: My XP system was up and running again in a little over two minutes, perfectly. BIG PASS!
Great Feature Set
Aomei Backupper includes most imaging options generally associated with this type of software, including compression, file splitting, sector by sector and used space only…
… as well as the ability to schedule backups and backup to NAS (Network Attached Storage). Aomei Backupper also includes disk and partition clone features plus support for UEFI, GPT and dynamic disks.
You can read more about Aomei Backupper and its terrific range of features here: Aomei Backupper Home Site
Bottom Line
I am delighted, and somewhat relieved, to say Aomei Backupper fully lived up to my expectations, it's an impressive piece of software. Aomei Backupper's feature set includes everything one requires for these types of operations, and then some. The fact that it is also intuitive and very easy to use is a welcome bonus. Above all, Aomei Backupper appears to be totally reliable throughout, albeit based on just the single experience to date.
I do believe Aomei Backupper is destined to be my image backup software of choice… highly recommended!