Okay, so I'm not much of a poet, granted.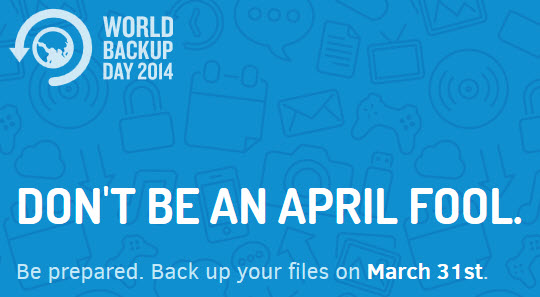 March 31st is World Backup Day, one day each year to remind all those who keep putting it off to backup their precious memories and important documents right now. Daves Computer Tips has spent 7 years reminding users to backup, backup, backup, you can't have too many backups, and today is no different.
Pressing our PC's 'go' button and and seeing it fire up each time without any problem tends to lull us further and further into a false sense of security. Until that one fateful day when we press the magic button and nothing happens… disaster!!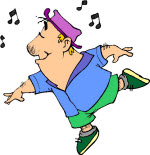 You don't even need a special software in order to backup important photos, documents and the like. All you need is an external USB drive, flash drive, or some blank discs. Copy those suckers over to external media or burn to data disc. It takes but a few minutes while potentially saving a lot of heartache and angst. Imagine the peace of mind… ah bliss.
No excuses; there are 101 free backup tools available to help those who may be 'backup-challenged', and the ultimate 'image backup' software for the more technically able – Daves Computer Tips recommends Aomei Backupper and Macrium Reflect free.
For those 'backup-challenged' users, here are a couple of articles to help explain the different types of backups and the processes involved:
Backup those important files now and enjoy a happy April Fools Day!