2 weeks and counting…
Following a cursory perusal of Windows 10 I recently voiced the opinion that Microsoft has included a lot of changes merely for the sake of change – presumably to help expand the gap between Windows 8 and Windows 10. After spending more time working with the new operating system I now realize that initial statement was incorrect, and here's why.
Settings – The Windows 10 Nerve Center
At the very heart of Windows 10 is the "Settings" menu which provides the interface for managing how the operating system displays and behaves. Consequently, a number of previously easily accessible settings/options have been moved into the Settings menus for the sake of centralization. While this may well now force users to dig a little deeper in order to locate a particular setting, I can appreciate the logic behind it – everything in one place, no fragmentation.
Finding "Screen Resolution" in Windows 10
For example: Accessing "Screen Resolution" settings has long been a simple matter of selecting the option from the desktop right click menu. Now, in Windows 10, one needs to take a rather more convoluted path:
Click Start and then Settings
Click System, then click Display (the Display tab should open by default)
Click "Advanced display settings"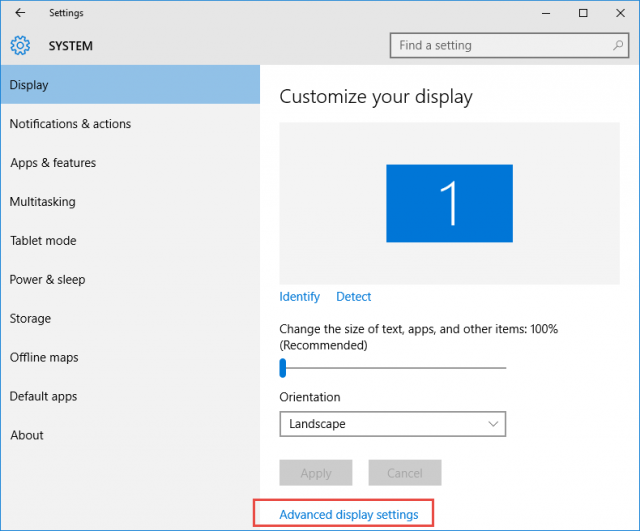 There it is!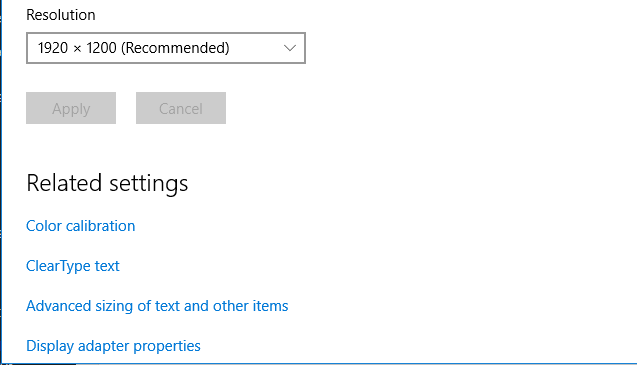 Adding Desktop Shortcuts to System Locations in Windows 10
This is another setting location that has changed and has now similarly been integrated into the all encompassing Settings menu. Frankly, with the extensive WinX menu, customizable Start Menu, and ability to pin items to the Taskbar, I believe desktop shortcuts are pretty much redundant in Windows 10. However, if you are used to desktop shortcuts and prefer that method, here's how to add them:
Click Start and then Settings
Click Personalization and then click Themes (on the left)
Click Desktop icon settings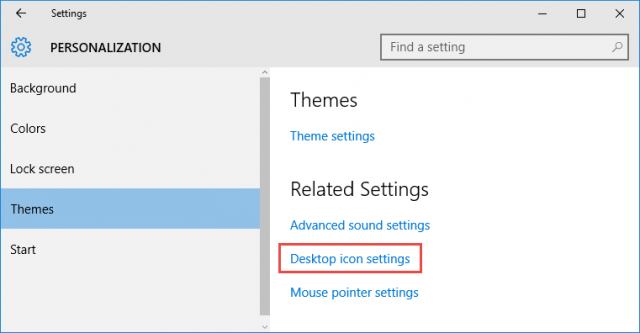 From there, simply enable any shortcuts that you want to appear on the desktop: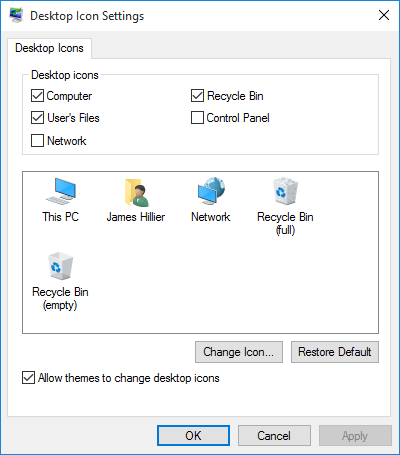 Bottom line: if you're looking for a particular setting, head on over to the Settings menu and start digging, it'll be in there somewhere!
Windows 10 Settings On and Off Switches
I couldn't leave the Settings section without mentioning the On and Off switches which are used to enable and disable pretty much everything: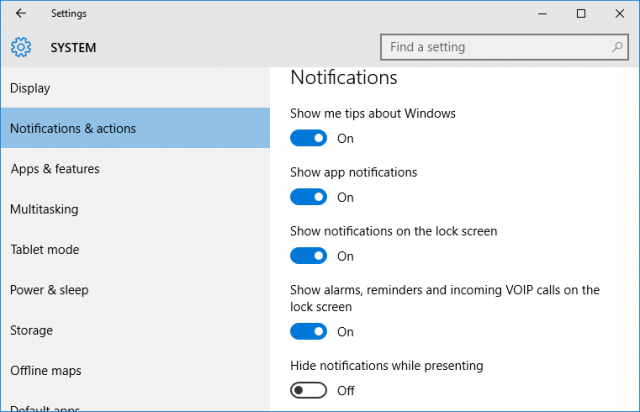 Look familiar? Who's copying who?
Windows 10 Automatic Updates
Forced automatic updates remains a major bone of contention among a vast number of users (and potential users). In fact, checking through the Windows 10 feedback in the Insider Hub app shows that this issue has attracted by far and away the most complaints. Why Microsoft assumes the right to force third party updates on its users, specifically driver updates, is beyond me. Surely we, as end users, should retain the right to decide whether to install these updates or not?
Of course, there is still a chance that Microsoft may change its tune on forcing automatic driver updates prior to delivery of the final version, and, if the volume of negative feedback holds any sway at all, perhaps they will. We live in hope!
*All included settings pertain to Windows 10 Insider Preview, Build 10162