TheJigsawPuzzles.com – If you enjoy jigsaw puzzles, you should definitely give this site a visit.  It's an online collection of Flash-based puzzles, all ready to solve simply by dragging  pieces with your mouse. There are options to view full-screen plus save partially completed puzzles to return to later.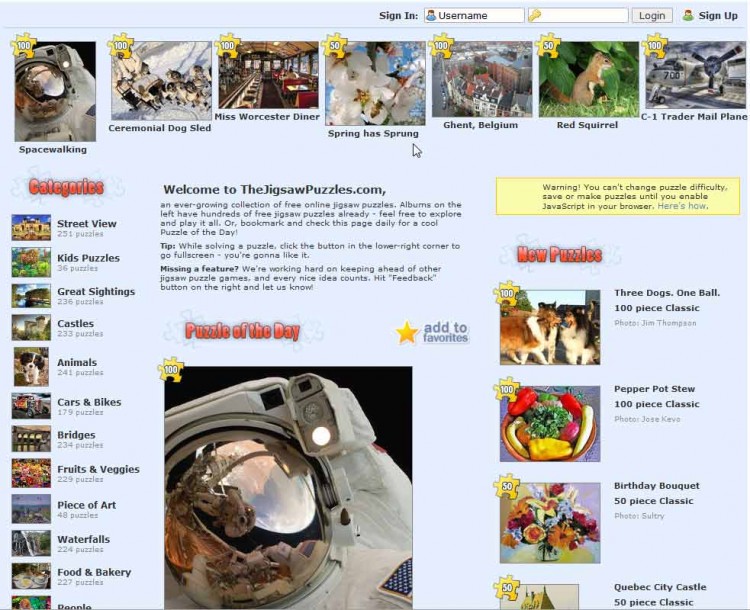 Includes hundreds of existing free jigsaw puzzles with new puzzles added daily. Categories include; Kids puzzles, Animals, Castles, Waterfalls, Under the Sea, Bridges and more.
A great free online puzzle site for enthusiasts and novices alike, with nothing to download or install and will run in any browser with Flash support.