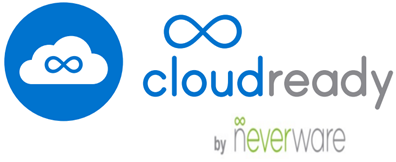 A few weeks ago, I told you about a free way to run Android from your computer with RemixOS. The recommended method for this was to run Remix OS from a USB 3.0 compliant memory stick. But, there is also an easy way to turn an older computer into a fast and powerful "Chromebook," of sorts.
A company called Neverware, a New York City startup, helps budget strapped schools convert old, outdated computers into robust Chromeboxes. Technically speaking, Chromebook is Google's trademark name for products they make and market. What you'll be making is a "Chromebox," your own hardware with the Chrome OS installed. You do this with a free download of CloudReady. That's Neverware's name for their Chrome OS installer.
While an outdated laptop or desktop computer may not be quite up to snuff for running today's resource hungry Windows programs, they seem to run Chrome OS very nicely, giving new life to old PC hardware. Many older models have what it takes to convert from space waster to a high-performing machine running the CloudReady Chrome OS.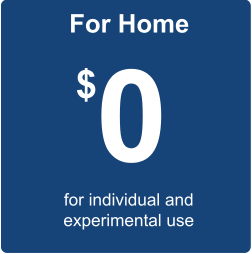 Neverware's Web site provides the free CloudyReady download (593MB) along with detailed instructions for installation and setup. According to their instructions, the installation process requires about 20 minutes to create the USB installer, then another 20 minutes for the installation process itself. You don't need to create a USB installer on a machine on which you intend to install CloudReady.
Their Web site provides a list of around 200 Mac and PC models that are certified to run CloudReady. They regularly test and add new models to the list – the best results tend to be with computer models manufactured after 2007.
Their System Requirements page also gives a good explanation of what hardware is likely to succeed, and what may hinder your success in converting that old pile of yesterday's technology into a muscular, peppy new Chromebox. PCs tend to have beefier specs than a Chromebook, in order to run the full featured Windows or Mac operating systems. Apparently, the graphics processing components are where many older computers show their weakness. The only way to really know if that old box collecting dust in the closet can be reborn as a Chromebox is to give it whirl.
Unfortunately, my old Compaq Presario F700 was not on the list. But, that won't stop me from attempting a Windows 7 + CloudReady dual boot setup sometime this week. I can't wait to experiment with this!
With Neverware's CloudReady version of Chrome OS and their detailed instructions for installing as a single OS or dual boot machine, you can have a fast booting, smooth running computer that may have even more computing horsepower than an actual Chromebook.
With the cost of a new desktop or notebook computer, re-purposing my old Compaq laptop is an attractive looking option.