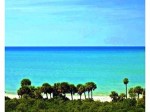 My family and I recently returned home from two wonderful weeks in Florida on the Gulf Coast.  I found myself using apps on my iPhone or iPad quite frequently.  Below is a list of apps that I found to be pretty indispensable.  While I live in the iOS world, I believe most, if not all, of these apps are available for Android users.
Getting around
Waze – Hands down, my favorite vacation app.   Whether you need to get somewhere around town or travel a few hours to see an attraction, Waze gets you there pretty handily.  It also notifies you of accidents and other hazards on your route.  I have to admit that it did do some funky navigating on the way to the Fort Myers airport, though.  I was kind of surprised by that because it worked like a champ otherwise.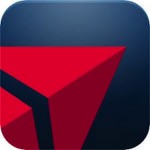 Airlines app – We flew Delta so I downloaded their Fly Delta app.  You can book your flights, check in, check flight status and track your bags through the app.  It also sends you notifications of your flight status.
Being in the know
WeatherBug – Leading up to and during our vacation, we were able to get current, hourly and 10-day forecasts.  Particularly interesting is WeatherBug's Spark functionality.  Spark tells you how close the nearest lightning is and advises you accordingly.  It was also good to be able to monitor the weather back home since we had some particularly bad weather while we were gone.  I have used WeatherBug for years but always find it particularly useful around vacation time.
Local news app – I downloaded the app for the local newspaper a week or so before we left for vacation.  I found it very useful in finding out things that were happening around town as well as getting local breaking news while we were on vacation.
Let's eat
Yelp – A great app for finding a good place to eat.   Yelp provides information such as reviews, directions, a link to a restaurant's website as well as whether takeout and outdoor seating is available and whether the restaurant is good for kids or groups.  If you want to make a reservation, Yelp links to OpenTable.
Groupon –  We were able to use two Groupons during our stay.  It's a good way to get some ideas for activities or where to eat while saving some money at the same time.
'Me time'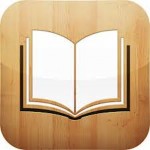 iBooks – My favorite author, Steven James, released his latest book, The King, while I was on vacation.  I downloaded it from iTunes and read it in two days.  I love his books.  They are hard to put down.
Sho Anytime (or HBO GO or the like) – I am a Dexter fan so it was nice to be able to watch the latest episodes while we were away.
Social network app (Facebook, Twitter, Instagram, etc.) – My app of choice was Facebook.  An easy way to keep in touch with friends and show them what a great time you are having!  I also have a real or imagined sense of security with Facebook in that strangers are less likely to see any posts regarding the fact that I am away from home since I only post to 'friends'.
Games – It's vacation.  You're allowed to while away the hours playing games.  My favorites on vacation were: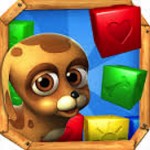 Pet Rescue Saga – This game is by King, the maker of Candy Crush Saga.  You rescue pets from evil snatchers by eliminating blocks from the board.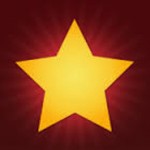 Daily Celebrity Crossword – A new crossword puzzle every day.  Not too challenging but, after all, I was on vacation.  I didn't want to tax my brain too much.
WordJong – Similar to Mahjong but with letters.  With a new puzzle every day, you get points by forming words.  You win by beating the target score.  This is not just a vacation thing for me.  I literally have been playing this for years.
Jigsaw Puzzle – Dozens of sets of themed jigsaw puzzles.  Some really beautiful puzzles.  You can determine how many pieces you want to have in the puzzle and whether you want the pieces to rotate or not.  Some sets are free or on sale.  Prices for sets range from free to $2.99.
So if you are going on vacation, you might want to check out some of these apps.
By the way, I was very happy (relieved, actually) that I didn't see any crazy ants while in Florida.