UPDATE
Seems this offer has expired already. Sorry about that, one would normally expect these types of free beta offers to last a lot longer – weeks or even months – I'm guessing this one attracted a much larger than normal response.  Zemana is now offering a 30% discount.
Zemana AntiLogger is a top notch security software which prevents attempts to record or steal sensitive data, such as banking and credit card details, and blocks any suspicious activity. Zemana AntiLogger has been available in a limited free version as well as a full featured Premium version.
First, the bad news… Zemana has decided to discontinue the free version of its excellent antilogger software. Now the good news; to help ease the blow Zemana is offering free lifetime licenses for its latest Zemana AntiLogger Premium edition (v.2.0 beta):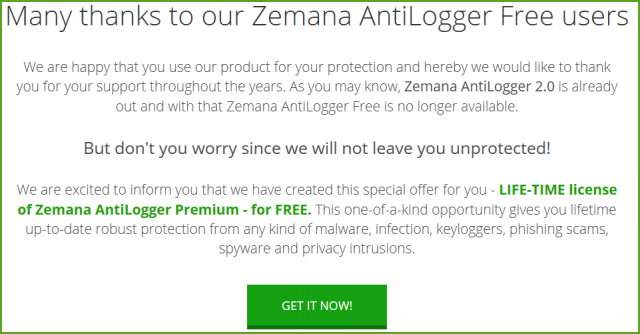 To take advantage of this offer; visit this site: https://zemana.com/antiloggerfree, click the green GET IT NOW! button and follow the directions.
Requirements
You must subscribe to Zemana's Google group and provide a valid email address: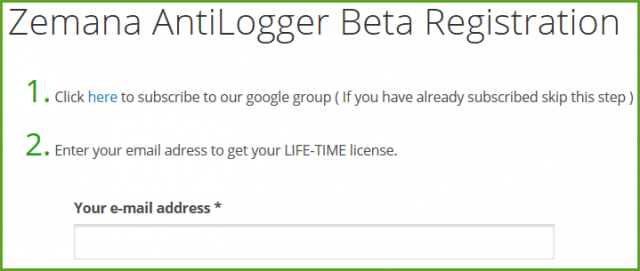 Notes
There is no indication of when this offer might expire
This is a BETA version and, as such, could be prone to bugs
According to Zemana, Beta licenses will also be valid for stable releases
—