A rather momentous event passed virtually unnoticed last month when, after years of domination, Internet Explorer was finally deposed as number 1 browser. No other browser has gotten anywhere near Internet Explorer in terms of market share until relatively recently but Google Chrome has now managed to topple the giant:
It's a slim margin but, a win is a win. I'm guessing that the turnaround can be attributed, at least in part, to Microsoft's decision to introduce its new Edge browser with Windows 10 and, at the same time, make Internet Explorer a far less obvious option. It's always been the general consensus that Internet Explorer's dominating market share has been largely because it was… well… just there. Now that is no longer the case, and with Edge not proving to be quite the hit that Microsoft had hoped for, it seems the tide has finally turned.
Firefox Slowly but Surely Heading to a Single Digit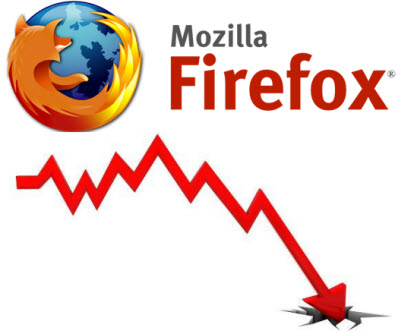 It appears that another momentous occasion is also on the horizon as the once popular Firefox continues its downward spiral, now sitting at just a tad over 10% and inexorably heading toward a disastrous single digit market share. It is certainly looking as though the battle of the browsers has finally been won and lost with Chrome the emerging victor.
NOTE: A number of alternative statistical services have reported Chrome as the number 1 browser for some time now but not NetMarketShare. For anyone who might be wondering; most of those in the know trust and quote the statistics provided by NetMarketShare above all others because it is the only service whose methodology includes unique visits only.
To help explain further; if the same user visits one or more of the monitored sites from within the same browser [say] 20 times during the given period, that is counted by alternative services as 20 hits for that browser. At NetMarketShare that same scenario would be counted as just one hit for that browser… as it rightly should be. This makes NetMarketShare's statistics not only far more accurate but also less susceptible to scamming.
New Browser?
In my humble opinion, right now would be an opportune time for a brand new browser to enter the scene and take on the established browsers. Let's face it, Internet Explorer has never been that popular, merely convenient. Edge is a virtual non-entity. Firefox is obviously struggling to retain relevancy, and Chrome… well Chrome is part of Google… right?
What do you think?