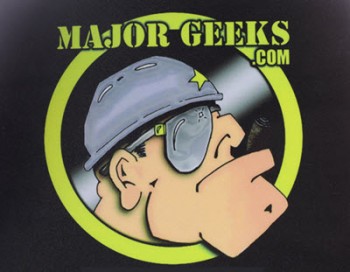 Much has been written about download sites and their bad practices – forcing adware wrappers, unfettered bundling, not filtering out malicious software, etc. – seems many of these sites are more interested in generating income rather than providing a safe download environment for users.
So much so that the list of bad download sites now well and truly outnumbers the good, a trend which, rather alarmingly, is on the increase. However, there is one download site which continues to stand out like a beacon among all the doom and gloom, and that site is MajorGeeks.
MajorGeeks' Timothy Tibbetts recently published an article entitled "How MajorGeeks Protects You and Why We Do What We Do". The article provides a great insight into how MajorGeeks operates and the steps taken to help protect its users. With Tim's kind permission, here is the article in full:

Bundleware or Third Party Software
Free no longer necessarily means free. Yes, there are still a few legit 100% freeware listings out there but economics being what they are, many software developers have gone to use our favorite model called "freemium. This means that the main program is free but for a small fee you are given a choice of "pro" features that are not necessarily mission critical (like automatic updates and support) while the program remained fully functional. Others authors have turned to "Bundleware" (our own name for it) to help pay the bills. Bundleware is when you have to accept or decline installing software "offers" prior to installing the actual software you wanted. The authors of the 'freeware' then get paid on each install of these offers. In theory, we have no problem with this practice. The problem here is some software offers as many as 6 or 7 programs and they often use lighter colors so you don't notice. On MajorGeeks you can look for the "License" and you will see the word Freeware, Shareware, Open Source or Bundleware so you know what to expect.
That said, not all Bundleware is created equal. Some are completely legit ways for Freeware authors to make a couple bucks to support their programs, but some of the bundled installers are just downright nasty. Even if you say no, you are still pummeled with installs, hijackers, adware and all sorts of badware. We test for these sorts of behaviors and if found will not list the product. At MajorGeeks will only list the Bundles that allow a user to opt out of the install of an offered product. This allows authors to earn a living and you to have a choice.
Wrappers or Third Party Installers
This is software that a download sites uses to "install" your software. What it really does it try to install software you don't want before you install the software you really wanted. While we're all about getting paid, often the software installed is intrusive and something you don't want and we wouldn't recommend. MajorGeeks has turned down numerous offers to use a wrapper on our downloads. We present the files from the authors to you unaltered and unwrapped. This has been a huge negative financial hit for us at the same time other websites are probably making more money than ever before… at YOUR expense by adding additional software before you even have to worry about more additional software from the program you wanted. Really? That's just not how we roll.
Download From the Source
Another common misconception is that you should download directly from the developer. This thought has come about because so many download sites add wrappers to the Authors actual products, that it is hard for users these days to figure out what is what. Once again, MajorGeeks has always have offered a direct link to download from the developer (when available) as a download option. We also have a direct link to the developer's site under the link "Author". Many websites don't offer a link to the developer's site or a direct download. Some also bury the link so it takes numerous steps to find it, if you can find it at all. What do they have to hide? That said, if we label the software as bundleware and your download from the Authors site directly you will still see the bundle. As said before, we present the files exactly as the Authors intend.

Download Now Buttons
One of my favorite arguments. A lot of websites, including us, have buttons that say "Download Now" that is actually an advertisement and not the actual download button. It is damn near impossible, if you run ads with any network like Adsense, to block all the "download now" buttons out there. We tried. We do however mark them as an 'advertisement'. There is also an animated graphic after the text "your download will start in 5 seconds" that says "Click Here If It Does Not". Here's the rub; MajorGeeks does not have a download now button. We have "Download Locations" that let you choose to download from a MajorGeeks mirror including Australia or, as mentioned earlier, from the Author. Download Now does not work for us because you have more than one choice.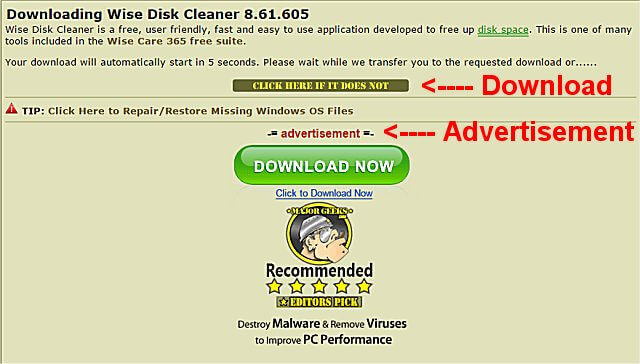 Finally, here is a video showing what we do before you ever see software posted on MajorGeeks:
We here at DCT pride ourselves on putting user safety first, above all else, and that's why we continue to promote MajorGeeks as our recommended download site.
[article and images: credit MajorGeeks]