StickyPassword, makers of the excellent password manager of the same name, is offering a "Security Pack" deal including 6 heavily discounted products: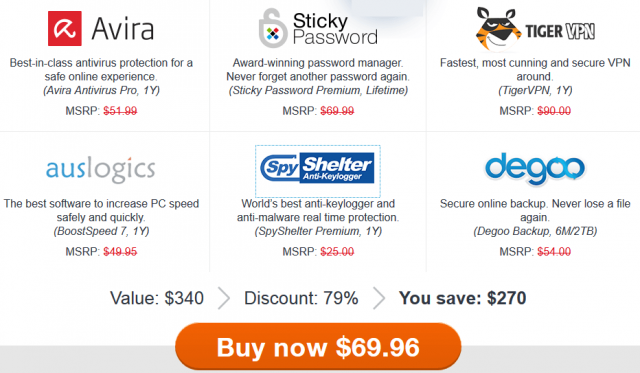 StickyPassword: Excellent password manager – license is LIFETIME
Avira Pro: Top notch antivirus – license is 1 year
SpyShelter Premium: Highly regarded anti keylogger – license is 1 year
TigerVPN: Virtual Private Network service – license is 1 year
Auslogics BootSpeed 7: PC optimizer – license is 1 year
Degoo: Secure cloud storage
NOTES:
*Auslogics has recently released BootSpeed 8 so the version included in this package (v7) is not the most up-to-date version.
*Degoo cloud storage causes me some concern. Firstly, the service is offering 100GB FREE storage for anyone who signs up anyway. Looks like this deal is for Degoo Premium and includes 2000GB of data for 6 months, which would be overkill for most home users and therefore probably not terribly good value.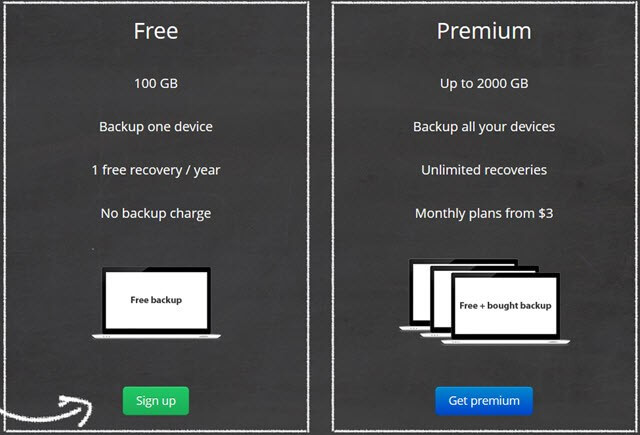 Secondly, the service has attracted a number of negative comments through the WOT site rating service. However, these comments are quite old now (circa 2014) so things may have changed.
*TigerVPN: There are so many VPN services available now and I admit to knowing little about TigerVPN. All I can tell you is that the company is based in Slovakia and has been providing its VPN service for some time – check out TigerVPN's Privacy policy here: http://www.tigervpn.com/privacy

Regardless, this is a pretty good deal which includes several quality products, especially if you're looking for a professional password manager – the StickyPassword lifetime license alone covers the cost of the entire package.
*Available through to the end of July.