This giveaway from PearlMountain Soft is perfect for all you creative types:
Picture Collage Maker is a fun and easy to use program for creating photo collages and digital scrapbooks from your digital photos to share with friends and family-whether you're just starting out or have been collaging for years.
This special Christmas Edition includes 26 Christmas card templates and is available free until 30th December or 3000 copies have been given away.
1. Include 26 stunning Christmas card templates!
2. Full functionality, create photo collages freely.
3. Make collages, scrapbook, greeting card, poster, calendars..etc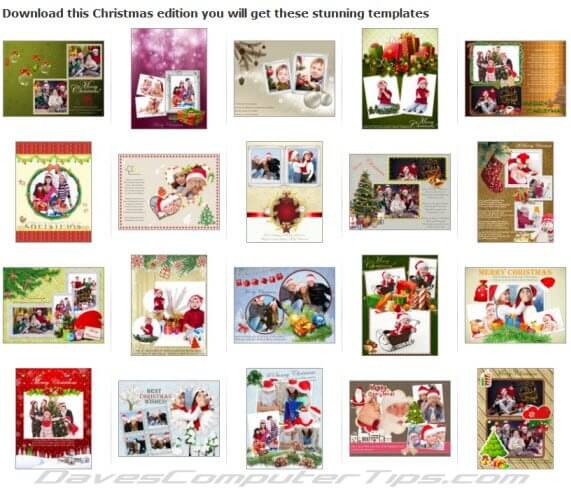 Go to the promo page HERE.
NOTE: The site is rated Red by McAfee Site Advisor however, there is nothing on the MSA Site Details page to substantiate the negative rating – see HERE. Plus, both WOT and Browser Defender give the site a clean bill of health.