Zentimo xStorage Manager is an advanced USB eSATA device manager which would normally sell for $29.90 usd: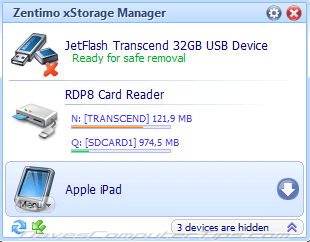 Zentimo offers a new way to manage your USB & eSATA devices. While it solves many external drive related problems in Windows, it also gives more control and makes working with external drives fun & pleasure.
Fast & Reliable Safe Device Removal – Lets you stop a device, display locking processes, or reconnect a stopped device.
Portable App Quick Launcher – Lets you launch any application located on your external drive with one click.
Powerful Autorun – Can automatically mount\dismount your TrueCrypt drive, launch a file manager, check flash drives for viruses and run anything else on device connection\disconnection.
Drive Letter Management – Hide drive letters of unused card reader slots, assign drive letters to a specific device, and much more.
Honest Drive Speed Test – Perform read/write speed tests for any attached drive.
TrueCrypt management – Manage your external TrueCrypt volumes the same way as external drives.
And much more …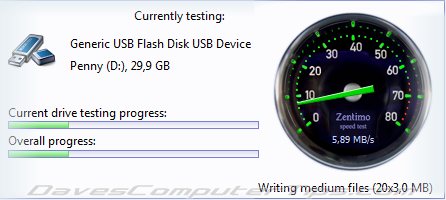 For a full run down on all features go HERE
To get your free license for Zentimo go to this page HERE. This one closes on 21st December so you'd better be quick!