Online Shopping Surge Makes for Unhappy Christmases
A larger than anticipated surge of shoppers ordering their gifts the weekend before Christmas, coupled with a shortened shopping season and a nasty storm in the Midwest, caused some packages to not make it under the tree for Christmas morning.   UPS seemed to be hit the hardest although FedEx did say some of its packages didn't make the Christmas deadline as well.
Amazon is offering $20 gift cards and refunding any shipping charges for any packages that were promised for Christmas but didn't make it in time.  UPS is reportedly refunding shipping charges as well.
Personally, I ordered a PS4 console from Amazon the Friday before Christmas and it was delivered three days later.  Unfortunately (and totally unrelated to this story), it suffers from the Blue Line of Death (similar to the Xbox 360's Blue Ring of Death) and will be replaced by Sony.
Apple and China Mobile Finally Seal the Deal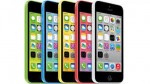 At long last, China Mobile will add the iPhone to its available devices.   The long-rumored deal finally came to fruition this week.  The deal gives Apple access to more than 700 million new cell phone customers.  Though widely anticipated, Apple's success is not a slam dunk.   Apple's products tend to be pricier than its competitors and price is a significant, if not the most significant, factor in the Chinese cell phone market.   Even Apple's 'cheap' phone, the iPhone 5c, is thought by some to be too pricey.  Time will tell.
Winamp Finished – or maybe not?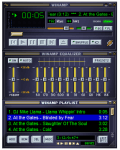 AOL, Winamp's owners, announced that the venerable audio player would no longer be supported and the official site closed down as of 20th December. Since then, the TechCrunch site, which is also owned by AOL, has reported that a possible sale to an as yet unnamed buyer is on the cards. It is known that Microsoft expressed an interest in purchasing the rights to Winamp early on in the piece, speculation is now rife as to who the potential new owners might be, or even if a proposed sale will go through.
A visit to the official Winamp site appears to confirm that the closure has indeed been put on hold. Despite displaying a message to the contrary, the site remains online with the Winamp download still working… stay tuned! <source>