EasyCAP
I've been fooling around with TV capture devices on and off for years now. This allows you to hook up your cable/satellite to your computer. I've rediscovered this one recently called EasyCAP that I purchased a few years ago. I decided to hook it up to my Windows 10 computer just to see if I could make it work.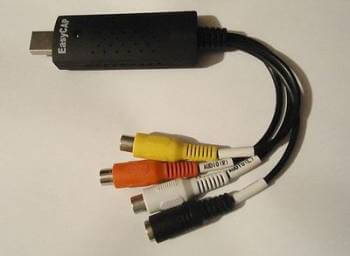 In the past, it wasn't hard to get the drivers installed but getting software that could pick up and use the capture device was. I still had the drivers I had acquired when I originally bought this one. I hooked up EasyCAP to my computer but the drivers didn't install automatically so I had to install them manually. My device is now listed in Device Manager as SMI Grabber Device.
(Ed note: You can check out this Amazon page for many EasyCAP choices.)
VLC
I decided to use VLC to try to capture my TV, so I opened up VLC and clicked on Media in the top left-hand menu, then Open Capture Device.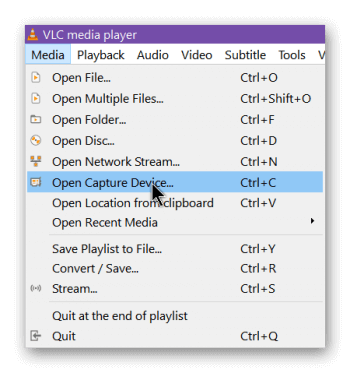 Then in the Capture Device window, in the Capture mode area, I originally picked TV – digital from the drop-down list. It seemed like the logical choice.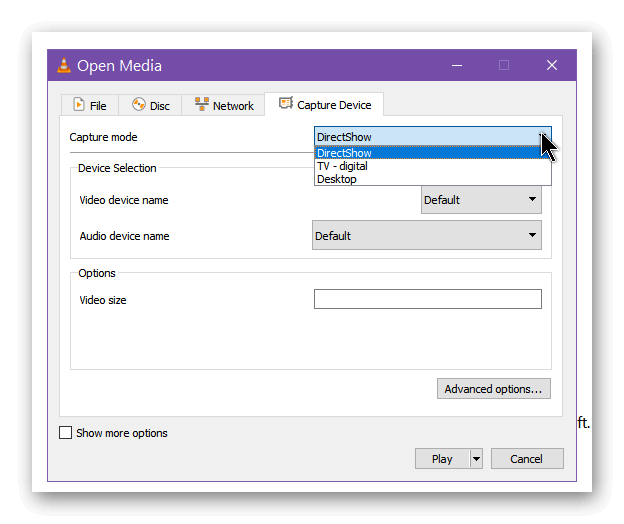 Then I got another list of options like Tuner card, Delivery system, Transponder/multiplex frequency, and so on. I only have one Tuner card– I tried 0, 1, 2, etc. I discovered that the Delivery system in the Americas should be ATSC. I had no idea what the frequencies should be. An online search didn't provide much useful information. I did find someone online who suggested using DirectShow instead of TV – digital as the Capture mode.
So I tried it. As for the Video device name and Audio device name I left them at default. Then I clicked on Play and sure enough, I got the video feed from my cable box. But the audio was just static. So I went back to the Capture Device screen and in the Audio device name, I clicked on the option to use the SMI Grabber Device. The video option can stay on default or choose the same.
So it worked. I can now watch and record TV on my computer. Now that I got it to work, I'll probably never use it again. 🙂
—