Years ago, I took pictures using a 45mm camera and developed them as slides. I would put the slides in a carousel to show them.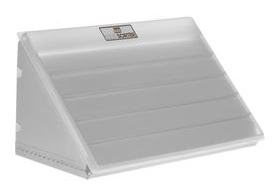 To get them in the correct order, the order I wanted to show them in, I used a Slide Sorter Tray. It had a light behind the tray so we could look at the slide content. Then we would move the slides around so they were in the order desired. When finished sorting, we would put them in the carousel to show them.
Now, all my pictures are digital but I still want to put them in order to create a slide show. I Googled to find a method to do what I used to do with the old 35mm slides. I found how to organize them in folders. I found how to sort them by name or date or other attributes of the images. Nothing showed me how to just drag them around to get them in my order of preference.
The only thing I could do was to rename each image to force them into the order I wanted them in– a very slow process. There had to be a better way.
Create A PowerPoint File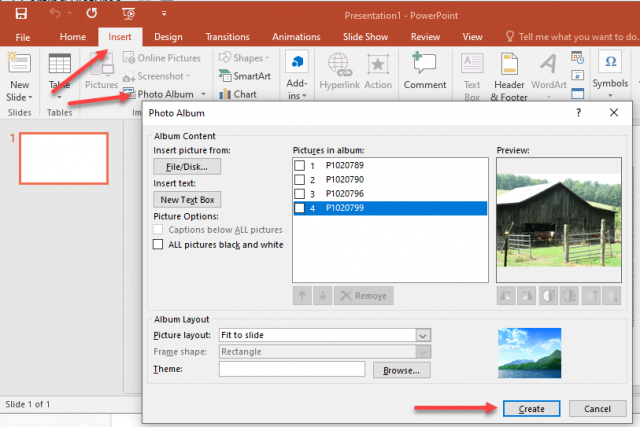 Create a PowerPoint file and Insert an album of pictures.
Upload the images into a PowerPoint slide show. 
Use The Slide Sorter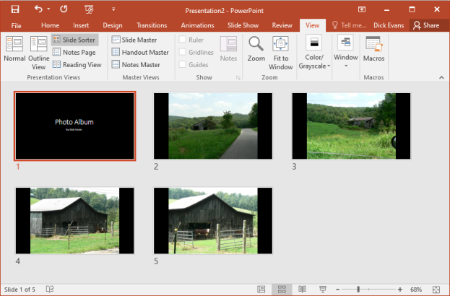 Then use the slide sorter in PowerPoint. 
Move them around to the order desired.

Then save the PowerPoint as a PPTX file. 
Extract The Images

Rename the file from .pptx to .zip. Then extract the .zip folder.

Open the folder containing the images which have been renamed and they will be in the desired order by file name. Now you can view them as a slide show in the order you wanted to show them.
Summary
There is a way to rearrange your digital images like the old 35mm slide sorter. PowerPoint can take the place of that manual backlit tray. 
Dick
—