If you are on Twitter or even receiving email you might have noticed Bitly (URL) Links. Jason, "What is a Bitly Link?" Great question!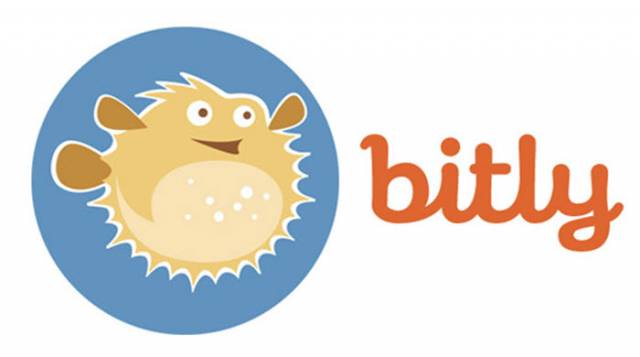 Bitly is a URL shortening service and a link management platform. ~ Wikipedia
Basically, with Bitly you can take a long web address and shorten it to something that is more manageable. One site I often see needing to shorten its link is Amazon who is well-known for its long web addresses. I regularly see these on my Twitter account since there are only so many characters available when posting there. I also receive them in email once in a while, but these are usually spam. This got me thinking that there must be a way to safely check these links before opening them. I did some research and YES there is a way to check these links before you accidentally give yourself a virus or worse– crash the internet. Since I now know it, it's time to teach all of you how to check those links for safety.  
How 
To
Safely Check
Bitly
 Links
Step 1: Find the Bitly link that you wish to check, highlight it and then RIGHT-click on that highlighted URL. In the menu, you will need to  select Copy, not Copy link.
Step 2: Once you have copied the URL head over to your favorite browser and paste the link into the address bar at the top, or you can key it in manually if you wish. Now add a + sign at the end of that URL. Hit enter.
Step 3: Now you should see some information about the URL: when it was created, the original website address, and how many clicks it has.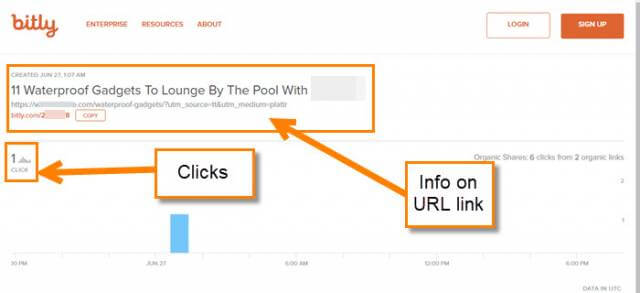 This is one of the ways to check those Bitly URL links you have been bumping into. Now let me show you another way you can check not only Bitly links but other shortened URLs. Yes, you can easily check those other weird shortened web addresses that you are not sure about.
BONUS: Check Bitly Links And Other Shortened URLs
There is a website I found that will check many shortened URL links (including Bitly). Here is how:
Step 1: For this method, head over to this website called CheckShortURL.com. Once on the website all you need to do is paste or key in the shortened URL link in the box at the top of the page. Then click on the Expand button to the right of the box.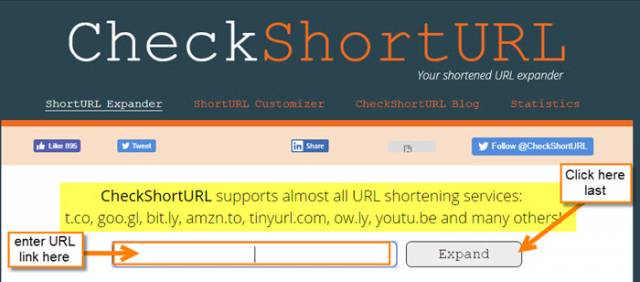 Step 2: The next screen that will appear is where all the information on that URL will be. You will notice in this list the "Search long URL on" section. That will offer Search options on different browsers to get  more information about this link. There is even the "Check if Safe On' option that gives some websites that check if the address is a safe one. This site gives you more details than the Bitly one does so this is the better way to go when making sure a web address is safe or not.
There are many other sites that will do the same thing but this one I feel does it best. After researching the URL and you feel that the site looks safe to you, then you should be able to go check it out.
WARNING: Always remember to be Careful when clicking out any link online or in email. Better to be safe by researching it first than being sorry later. If you still don't trust the link, then DO NOT click it.
See, you can check URL links like Bitly easily and safely by following these steps. If you know a better way of checking shortened URL links please let me know in the comments below.
Here Is A Short Video Demonstrating The Process
To watch more  How-To videos like this one, check out our Dave€™s Computer Tips YouTube Channel. We'€™ll be adding more videos in the future.
—