MalwareBytes Error
I tried to run MalwareBytes Anti-Malware (MBAM) last night and got a small pop-up error claiming it was Unable to connect the Service.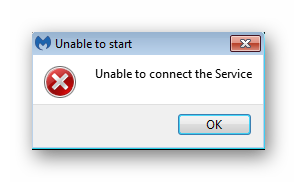 How To Fix It
The solution was simple. On my Windows 7 machine I clicked on Start, then Control Panel, then went into Administrative Tools and double-clicked on Services.
I found the Malwarebytes Service in the list and it was disabled.

So, I right-clicked on it and went into properties.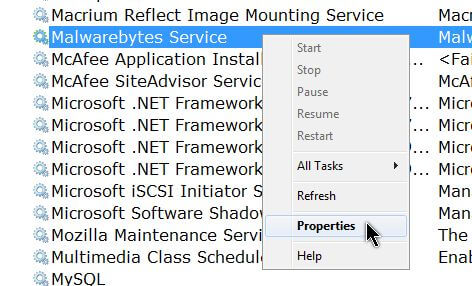 In the properties window, on the General tab, in the Startup type section, I clicked on Disabled and switched it to Automatic.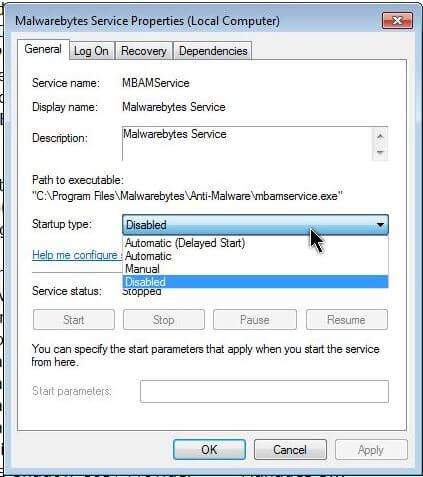 Then I clicked on the Apply button. This allowed me to then click on the Start button to start the service.
MalwareBytes should start up just fine after that.
—