I wrote before about using 4K Video Downloader to download YouTube videos. One reader suggested another downloader and I decided to check it out. It's called aTube Catcher.
Be careful during the setup– it offers to install McAfee Web Advisor and The Brave Browser. Accept if you want any of these or just click on Decline.
aTube Catcher
Once installed, open it up and you'll get a colourful tiled screen with a few program options. Right now I'm only concerned with the downloader, so you can just close this and if you want, check the Don't show again box towards the bottom.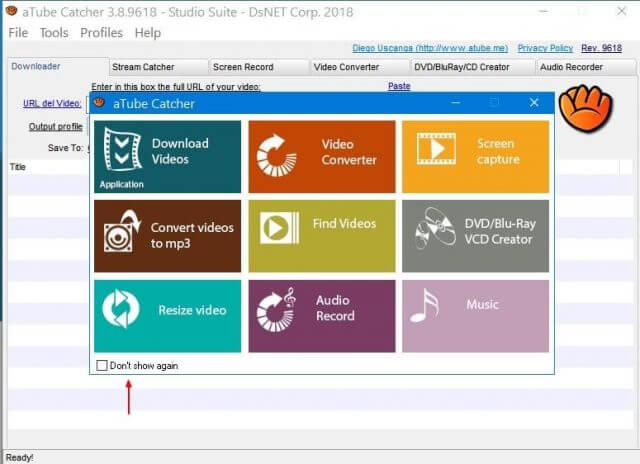 Some settings I like to change are the download folder and the default video settings.
Change Download Folder
Just click on the line that starts with Save To: c:\users\(your account name)\videos. Then select Change my output folder. Then just navigate to your download folder and select it.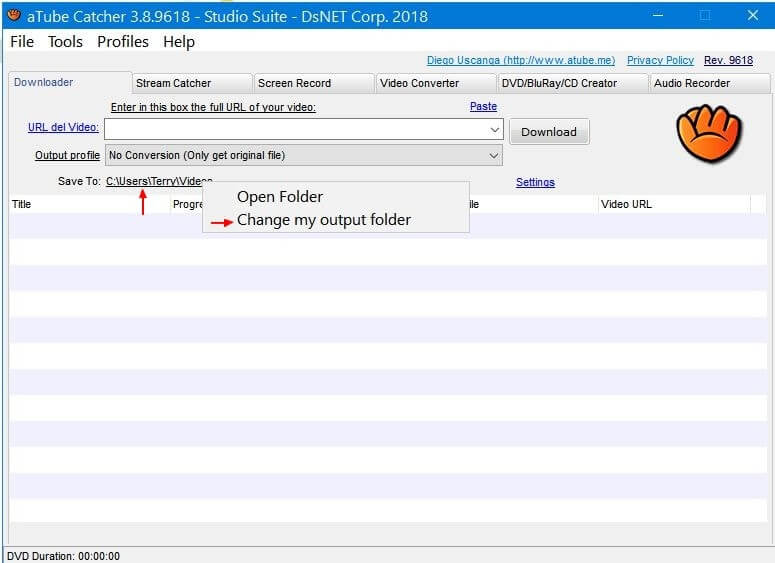 Change Output File Type

Click on the Output profile that by default says No Conversion (Only get original file). Click on the video format you want to save to, or MP3 if you want to convert the file to a music format.
Get YouTube Video URL
Now go to Youtube and find a file, highlight the web address (URL) of the video, or click on the Share button just under the video. Highlight the video address and then right-click, and Copy.
Then go to aTube Catcher and click on the Paste button (just above the Download button).
Then click on Download. For some reason, this program insists on asking you to confirm the download type. It should still be showing the one you set previously. You can check the Don't ask again box in the lower left-hand corner.
It should start downloading and end up in your download folder. This program has a few other built-in options. Don't be afraid to play around with it.
So, what is your favourite downloader?
—