For reasons beyond my understanding, I decided out of the blue to update my VLC media player. So across the top menu, I clicked on Help then Check For Updates…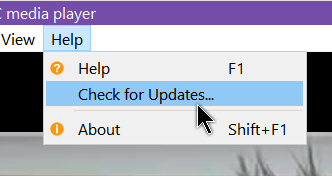 I had version 3.0.6 and version 3.0.7 was available so I accepted the prompts to download and install the update. Bad mistake. My videos now seem to be cut into two panels– a lower section that mainly remains green and a top section that shows the video but it has green splotches that blink on and off randomly over the video. I tinkered around with the settings but couldn't clear it out.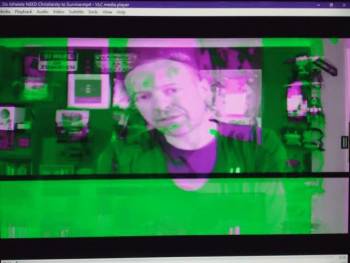 Online searches found no results. It's a new update so maybe that's why no information was available. So I decided to uninstall and reinstall the same version, first thinking that the update somehow corrupted what was already installed but it didn't make any difference. So I decided to try to reinstall the previous version.
Getting The Older Versions
VLC does a good job of providing users with its older versions, so go to this VLC page.
Scroll right down to the bottom of the page. In my case, I wanted version 3.0.6 so I clicked on 3.0.6/
I wanted the 64-bit version so on the next page I clicked on win64/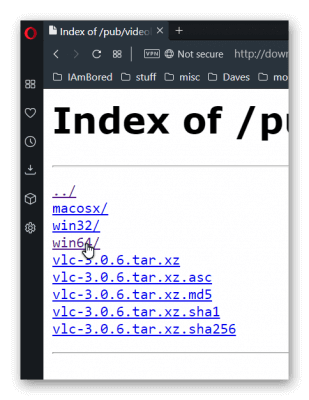 Then, on the next page, I clicked on vlc-3.0.6-win64.exe
This started the download so it was just a matter of reinstalling VLC from there. If you want an older version for some reason, the procedure is basically the same. This problem may be exclusive to me but I doubt it. So what's up with updates lately?
—