A useful feature in Windows 7 and 8, for me anyway, is the ability to add extra clocks from different time zones. I read somewhere, can't remember where, that this feature is no longer available in Windows 10. However, that information is incorrect, adding additional clocks (or time zones) is actually very simple in Windows 10, here's how:
Open the Start Menu and click Alarms & Clock: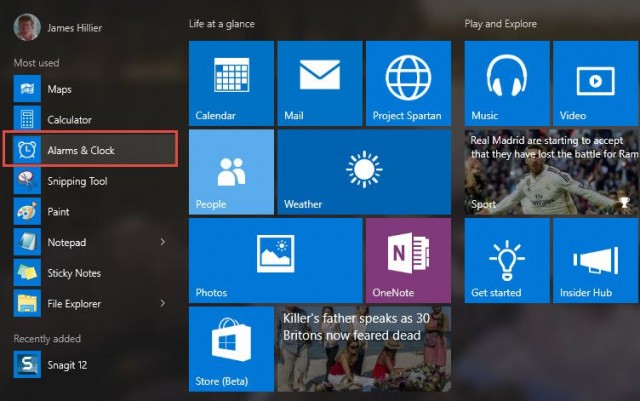 In the menu across the top of the Alarms & Clock window, click World Clock. This will then display your local time by default.
To add additional clocks (time zones):
Click the plus sign at bottom right of the window
Type in a location
Click the location as shown in the results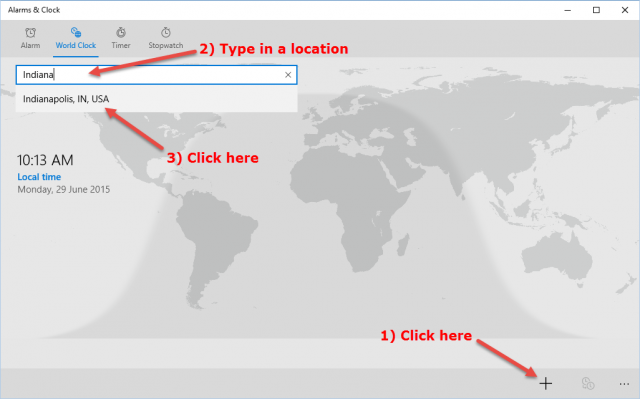 When you've finished, you'll see something like this:
This may not be quite as convenient as the feature in Windows 7 and 8, where viewing your various time zones is just a matter of hovering the mouse cursor over the time display in the notification area of the Taskbar, but it is not limited to just two additional time zones either (which is the case in both Windows 7 and 8).
I actually think this is an improvement over the old feature as it not only allows for adding more time zones but also automatically displays the time differential between local time and listed locations.
It's still early days for me with Windows 10 but over the next few weeks, leading up to the official release (29th July), we'll be publishing a variety of Windows 10 "how to" articles. I suggest you bookmark each one as you go along so if/when you do upgrade to Windows 10, you'll then have a head start.
*Disclaimer: This guide is for Windows 10 Preview build 10130 and therefore subject to change.