A superlative remake of one of the most important games ever made.

We should applaud an excellent work made for free by fans of the original game.

A free game that lets you relive Half-Life without having to stomach outdated visuals. Essential to every gamer.
Perhaps this should be called Free Game of The Decade, since what we have here is an almost unparalleled achievement in terms of game development.
Eight years in the making, by a team of 40 volunteers, this is a lovingly made total remake of the original game Half Life, which was the game that took the world by storm and originally penned by Valve in 1997.
BLλCK MESA was released as a totally free download in September 2012 and wowed fans across the globe. Even more exciting was the fact that the only mandatory requirements were the Steam game client and Source SDK base 2007. Other than that, the actual PC requirements are pretty modest by today's standards.
[youtube]http://youtu.be/4_SmxkW33ZM[/youtube]
Prepare for an experience that you will find Nostalgic, exciting and fresh. BLλCK MESA is a re-envisioning of Valve Software's seminal game Half-Life. You will re-visit the inaugural role of Gordon Freeman and his memorable journey through the Black Mesa Research Facility. 

Expect tremendously detailed environments to explore, a huge cast of characters and experimental weaponry. All-new music, voice acting, choreography and added dialogue give way to a more expansive and immersive experience than ever before. In a nutshell, play Half-life the way we think it was meant to be played!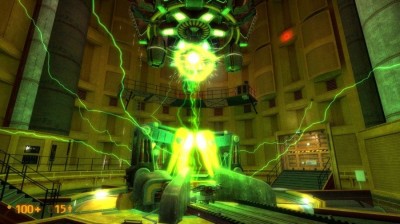 I kid you not when I tell you that BLλCK MESA is superior to many $60 AAA games. In fact, I would gladly have paid sixty dollars for it, but they wouldn't take my money!
System requirements:
Windows XP, Vista, or 7
6.9 GB of free hard drive space (3.8 Gb download size)
Minimum: Pentium 4 3.0 GHz or AMD Processor, 1 GB RAM, Shader model 2.0, ATI 9600, NVidia 6600 or better, DirectX 8.1 compatible sound.
Recommended: Intel core 2 duo 2.4GHz or AMD Processor, 1 GB RAM, Shader model 3.0, NVidia 7600, ATI X1600 or better, DirectX 9.0c compatible sound.
**Steam Game Client required and Source SDK 2007.
Download:
At times like this, you'll realise how useful a Torrent client can be, since I downloaded the 3.8Gb file in less than an hour over a 6Mb/s connection!