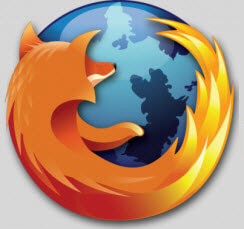 Starting with the recent release of version 43, Mozilla is no longer allowing "unsigned" add-ons to run in Firefox and is automatically disabling any such add-ons during the update process. Unsigned add-ons are all browser extensions that have not been submitted to Mozilla for signing, including add-ons integrated into 3rd party software and extensions that have been published only on third-party websites.
The principle behind Mozilla's move may be well intentioned – add-ons submitted to Mozilla for signing are checked for malware, compatibility and overall safety – however, the system is flawed in that it precludes a huge number of proven safe and reputable add-ons. A typical example is browser extensions which are integrated into popular software, such as web monitoring features included with antivirus products.
I've been using the free and trusted WordWeb software for years. WordWeb is a locally installed dictionary/thesaurus which allows users to highlight a word or phrase in any document and then, with a single click on WordWeb's system tray icon, receive an instant definition including a list of synonyms – very handy for anyone who is a writer. Integrated into WordWeb is a browser extension called "one-click lookup" which provides the same functionality for web content.
So, my Firefox updates to version 43 recently and, to my dismay, 'WordWeb one-click lookup' is disabled with no option to enable it again.

(By the way: if you want to check your add-on status in Firefox, just click Tools in the main menu across the top of the browser and select Add-ons)
Now, I know for a fact that WordWeb is an established and popular software emanating from a reputable developer, I have no doubt that it is 100% safe. However, apparently, I am no longer allowed to make that decision.
Re-enabling Disabled Add-ons
As of Firefox version 43, any unsigned add-ons which have been disabled can be re-enabled again via the about:config settings:
Type about:config into Firefox's address bar and hit Enter.
Click the I'll be careful, I promise button
Search for xpinstall.signatures.required
Double click the entry to change the value to "false"
However, this is only a temporary solution, Mozilla is planning on removing this setting altogether in Firefox 44.
It should be noted that some extensions installed through third party sources may also be available on Mozilla's official AMO website which only includes signed add-ons. You could also search there for possible (similar) alternatives to any unsigned add-ons you have installed.
I'm pretty sure that, eventually, most software developers and vendors will submit their browser extensions to Mozilla for signing. However, I doubt they'll be in any hurry to do so and in the meantime many Firefox users will be deprived of some of their favorite extensions.
Firefox WebExtensions Coming


DCT reported on the eventual introduction of Mozilla's new add-on platform, known as WebExtensions, back in August this year: Firefox Add-ons, Major Compatibility Changes Coming. Latest official Mozilla announcements are now suggesting that this new model will be fully implemented in Firefox 48, mooted for release in July, 2016: Mozilla's official blog annoucment
The original announcement created a storm of protest among the Firefox community, with some developers vowing they would stop developing their add-ons for the browser. Many Firefox users also vowed to move to an alternative browser if Mozilla went ahead with the WebExtensions implementation.
One of the main reasons behind the negative reaction is Mozilla's intention to deprecate Firefox's permissive add-on model which currently allows for the creation of more powerful add-ons with deeper integration which are not possible in other browsers – and will no longer be possible in Firefox either under the new system.
So, it would appear that Mozilla is intent on moving Firefox away from the unique and versatile browser it once was and just adopting a sheep mentality.