Since using Hulu there are some features that I have found helpful. When you have kids, trying to hear a movie or show can be very hard to do. The nice thing about this service is they give you the choice to turn on closed captions (CC) for your show. For people who don't know what closed captions are, they show you the dialog for your show or movie at the bottom of the screen (subtitles). This is nice when you are hard of hearing or have a very loud family around you. If you have used this feature, you might not know that you can adjust the font and size of the captions. Sometimes the wording can be hard to read when it is too small. Well, for all my favorite readers, I'm going to show you how to adjust your captions.
How To Change Caption Settings On Hulu
We will be showing your how to do this on my Xbox One and on an Android phone. The first one we will go over is the gaming console. Now, remember that not all system Apps are the same, but should be close to how this works. Here we go!
Step 1: Log in to your Hulu account.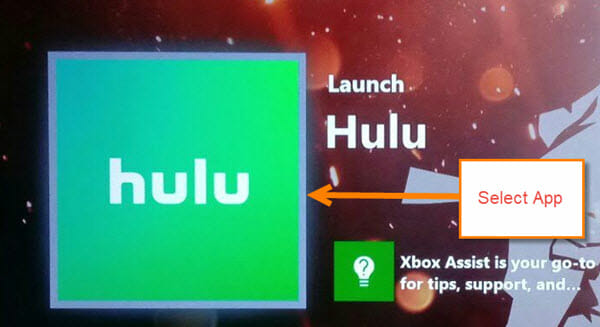 Step 2: Once you are in, head to the top menu and choose your profile. This should have your name under it. Once there, choose Settings.
Step 3: From here you will need to choose the first option, Subtitles & Captions.
Step 4: Now you are on the Customize screen for your subtitles and captions. You can adjust many aspects of the captions like the font, to the background opacity. You will need to mess around with this section a little to get it the way you want it to look. Once you have adjusted something it is automatically, saved so be warned.
One thing I do like about this section is the preview screen to the right. After you have adjusted something, the preview screen shows you what it looks like right away. If you like what you see, then you are all done. Head back out and start watching your favorite Movie or TV show. Done!
Bonus tip: If you wish to turn captions on or off, follow these steps. This is shown using the Xbox One App:
Head over to the movie or show you wish to watch
Now, while the show is playing, move the left thumb stick on your controller up twice
Here you will see the Subtitles & Captions On or Off options. Choose one
I did promise to show you how to do this using your Android Hulu App. So pull out that Android phone or device and let me show you how it works.
How To Change Caption Settings On Android Hulu
Step 1: Open the App on your Android device.
Step 2: Once in, go to the bottom of the screen and select Account.
Step 3: On this screen you will want to choose Settings. Tap it.
Step 4: Tap Subtitles and Captions in the menu.
Step 5: We are now on the customize screen. You will want to turn on the captions before you can proceed. Once they are On, the fonts, caption style, and language options are down below. The nice thing about the Android App is they offer you a preview screen, too. Once you are happy with your choices, head back to home. Done!
Side note: If you tap on Caption style, you can choose Custom which will give as many options as the Xbox One has.
Now we will be able to know what the plot is in our shows and movies. If you like this article, make sure to check out my last Hulu article– How To Record Live TV On Hulu.
Do you use Captions or subtitles on the shows you watch?
—