Microsoft's Windows Store got off to a shaky start when it first opened in beta mode in 2012, with virtual shelves that were… well… virtually empty. When Windows 8 and Windows RT were officially launched toward the end of last October, the store included fewer than 8,000 apps. As of now, the store houses more than 77,000 apps…  and that, my friends, is called progress. An even stronger indication that the Windows Store is finally coming into its own is that the numbers of new apps being added each week has grown substantially, over 3000 in the past week. Now I am not suggesting for one minute that the Windows Store is yet up to standard, nor that there is a plethora of great apps available, but it is getting there.
So let's take a look at what are reputed to be the best and most popular apps available from the Windows Store right now – Note: even though some of these apps are more suited for tablets they can still be downloaded and used on PCs running Windows 8:

Adobe Photoshop Express
On-the-go photo editing was never so fun, fast, and cool. Touch your way to better-looking pictures with automatic fixes and filters. Get your pictures to pop! And after sharing, you'll be the talk of your friends.
Key Features:
Basics: Crop, straighten, rotate, and flip 
your photos. Remove red eye.
Auto-Fix: One-touch adjustment for brightness, exposure and shadows.
Color: Slider controls for exposure, contrast, clarity, vibrancy and more.
One-touch filters: Choose from more than 15 eye-catching effects!
Upload your photos to Adobe Revel to sync them across your devices.
Fotor
Brilliant Visual Effects, Frames, 1-Tap Enhance, Collage, Text, Tilt Shift and Raw Converter, all bundled together in one powerful package!
Perfectly combine the windows 8 user experience with cutting-edge tools including Basic Editing Tools, Brilliant Visual Effects, Frames, 1-Tap Enhance, Collage, Text, Tilt Shift and Raw Converter, all bundled together in one powerful package!
Key Features:
Collage: Enjoy the freedom to arrange your pictures however you want with three different modes of collage:  Template Collage, Photo Stitching and Shuffle Collage.
Add Text: Input plain text or choose a stylish text template, personalize your photos by adding your own commentary, thoughts and messages for others to see, or just add notes to help you remember.
Raw Converter: RAW converter with tone mapping supports over 100 camera RAW formats. Import the RAW files and Fotor will take care of the rest.
Powerful Editing: Fotor contains some of the most powerful and easy to use photography editing tools for adjusting brightness, contrast, saturation, sharpen/blur, temperature, tint, cropping, flipping and rotation etc.
Effects & Frames: Stretch your creativity further with Fotor's huge palette of Effects designed with input from experienced graphic designers and photographers. Fotor provides over 60 effects in various categories, including Classic, Lomo, B & W, Art and Vignettes, plus choose from 23 different styles of frames!
1-Tap Enhance: Quickly transforms "dull" or "bad" photos with a pixel by pixel enhancement, all with only one touch.  Analyzing brightness, contrast, saturation and exposure value, Fotor optimizes the source image to become an even more amazing photo!
Tilt Shift: Gives your images the depth-of-field and other visual effects normally seen only on professional grade DSLR cameras. Magically unleash your creative inspiration, while using a mix of clear focus and selective blurring to create magnificent photos.
Toolbox For Windows 8
Toolbox is designed to bring unparalleled productivity enhancement to the Windows 8 platform.  With Toolbox, you can view and interact with up to 6 different tools at once, giving you the power and flexibility to customize your workspace for maximum productivity.
There are currently 12 included tools: Web Browser – Calculator – Unit Converter – Facebook – Voice Notes – Notifier – World Clock – Weather – Doodle – Stopwatch – Notes – Twitter – more on the way!
Toolbox allows you to run more than one instance of any of these tools within the same workspace.  This allows you to view multiple web pages at the same time, monitor the weather in two different cities, or even view the time in six different locations at once. With the Toolset feature, you can save your favorite layouts and customizations to be recalled quickly and easily whenever you need them.  You can even pin them to your Start Screen! When Toolbox is in Snap View, you have access to all of your Tools to help compliment your primary application you're working in.  This makes it easy to stay productive with having the correct tools always at your fingertips.
News Bento
The most fluid and beautiful news reader on Windows 8!
Personalized news
Smooth and fluid UI – seamlessly roam feed tiles to other machines
RSS search and custom source – Google Reader integration
Fully support portrait mode and snapping
Beautiful magazine view
Live tile & secondary tile support
Full interaction with touch, mouse, and keyboard
Kindle
Read Kindle books on a beautiful, easy-to-use Windows 8 application. You'll have access to over 1 million* books in the Kindle Store, including best sellers and new releases. Amazon's Whispersync technology automatically syncs your furthest page read, bookmarks, notes, and highlights across all your devices that have the Kindle app installed and across any Kindle device –  start reading on one device and pick up where you left off on another device.
Buy once, read everywhere. Sign in with an Amazon account, and sync Kindle books across all your devices that have the Kindle app installed across any Kindle device.
Pin Kindle books from your Kindle library to the Windows Start screen for instant access to your favorites.
Customize your reading experience by choosing the background color, font size, and number of reading columns.
Highlight, take notes, and add bookmarks in any book. Look up word definitions and listen to how they are pronounced.
YouTube Downloader Plus RT
YouTube Downloader Plus RT is an app that makes it both easy and fun to dig through the inexhaustible source of videos that is YouTube and download the ones you like so you can play them back at will without needing an Internet connection. This modest resource-consuming app not only saves videos from YouTube on your hard drive at an impressive speed (provided that you have a good internet connection) but also has the ability to extract just the audio from them, which means you can expand your music collection limitlessly. Basically, you hear something you like and you grab it to enjoy it from then on anytime you want as MP3 and not just on your computer.
Features
downloads YouTube Videos very fast

converts clips to mp4 format

extracts audio from videos (as mp3)

totally neat, smart and nice user interface

ability to search for videos on YouTube

ability to play videos

displays top most popular YouTube videos
Crossword Fun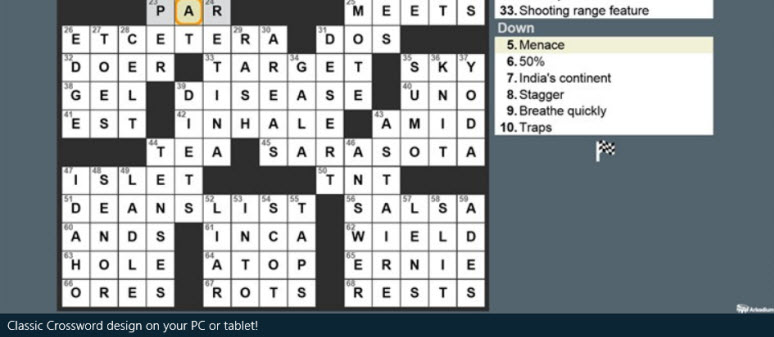 Can you name an eight-letter word for a game played in Vegas? What about a four-letter word for a bird's abode? Take the Crossword challenge! Crossword delivers all the fun of crossword puzzles without needing a newspaper and pencil. Test your mind, build your vocabulary, and have some fun! With over 1,000 puzzles, you can try one puzzle daily, or play them all!
Crossword has every feature you want in a word puzzle app – hints which can be turned on and off, adjustable text size, over one thousand puzzles, and the ability to print the puzzle and solve it offline.
Features
Over one thousand crossword puzzles to play!

Classic crossword puzzles designed by the pros.

Puzzles are 15 squares Across and Down – can you fill them all in correctly?

Adjust font size, hints, and sound effects.

Works perfectly with touch screens or your keyboard and mouse
Facebook Now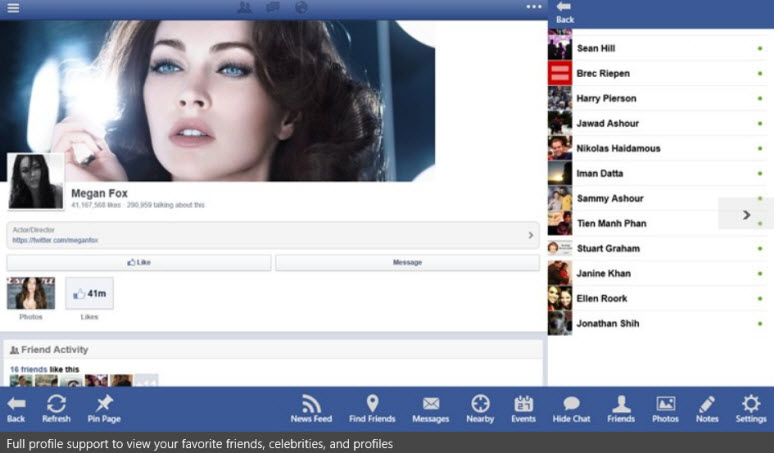 Enjoy the full power of Facebook with Facebook Now. Full support for photo galleries, news feed, chat, messaging, events and more!
Facebook Now supports the entire Facebook experience in a rich, elegant, and easy to use app: News Feed – Photo Gallery – Chat – Pin friends and pages – Messaging
**NOTE: All descriptions for the above apps are as per the developer/publisher.
The 5 most popular apps over the past week have been: Xbox SmartGlass – Facebook Now – Skype – Google Search – Pac Pac Man
How To Find Apps in the Windows Store on a PC

*Note: These directions are for those users who sign in with a Microsoft account. You can learn how to setup a Microsoft account here: http://windows.microsoft.com/en-AU/windows-live/sign-up-create-account-how
To find any of the above apps in the Windows store just go to the Start Screen and click on the "Store" tile.
Now, activate the "Charms" bar by moving your mouse cursor to the bottom or top right hand corner of the screen and then click on 'Search'
Type the name of the app into the Search query box and select your app from the list of recommendations
Do you have any favorite Windows 8 apps? Something you've found particularly useful or an enjoyable game perhaps? Please let us know about it in the comments.
Cheers… Jim