Patch Tuesday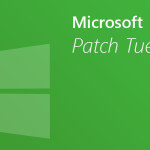 Patch Tuesday is on the horizon. This used to be an exciting time as we looked forward to possible new features, security enhancements, and maybe even a few bug fixes. Not so anymore, I'm afraid. Now the event is filled with trepidation; we fearfully expect the patches to be buggy and to break our precious Windows systems. These days, that seems to be the rule rather than the exception.
Keeping our systems updated has always been preached as the "right thing to do", but no longer seems to be good advice. In fact, not updating your computer with superfluous and unnecessary changes may be the more intelligent option. Aside from security updates, you probably don't "need" the other stuff. And you most certainly don't need that stuff "right away".
July was particularly bad, but so too were all the previous 2018 patches and upgrades. It's a real mess. For this reason I strongly suggest that you block these patches until the other unpaid beta-testers discover the bugs for you.
If you'd like to learn more about this nasty patch situation, please visit Woody Leonhard's recent article: Patch Tuesday's coming: Block Windows Update and pray we don't get fooled again
I hope you have a good experience this month, and "stay safe out there…",
Richard
—