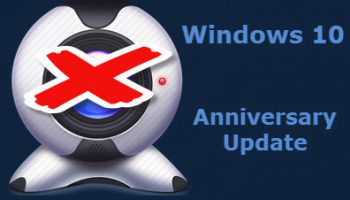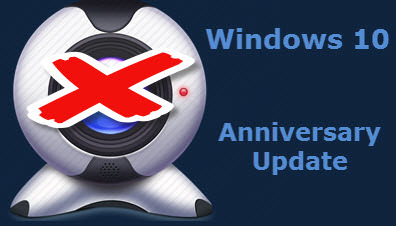 About 2 weeks ago DCT's Forum Moderator Daniel reported that after installing the Windows 10 Anniversary Update his USB webcam was no longer working properly. At the time we passed it off as some sort of minor glitch, a driver problem maybe, and thought no more about it. However, it now comes to light that this issue is widespread, possibly affecting millions of users worldwide.
So, if your USB webcam is no longer functioning properly after installing the Anniversary Update, you are certainly not alone. The good news is that Microsoft will be releasing a fix, hopefully some time in September.
The problem is caused by a feature of the Anniversary Update whereby Windows no longer allows USB webcams to use the common MJPEG or H264 compressed streams and is only allowing YUY2 encoding. The change was made because of the inclusion of new scenarios for applications to access the webcam which, if using MJPEG or H264, could have resulted in a duplication of the encoding stream causing poor performance. So Microsoft decided to limit the input methods to prevent this from happening.

Of course, as seems to be the norm these days, Microsoft failed to take into consideration that this change could also potentially cause problems whenever a USB webcam tries to use MJPEG or H264. As it turns out, a wide variety of webcams have been impacted, including common Logitech models, with lots of unhappy users reporting issues when trying to run webcam enabled applications, such as the popular Skype.
What I don't understand is why this wasn't all picked up via the Windows Insider program. It's always been my understanding that the Insider program was specifically introduced as an early warning system to help prevent exactly this type of widespread issue in the first place. Major fail!
A FIX
Rafael Rivera, associate of Paul Thurrott, has tweeted a registry fix for this issue:
HKLM\SOFTWARE\WOW6432Node\Microsoft\Windows Media Foundation\Platform, add DWORD "EnableFrameServerMode" and set to 0,
*Please note: this fix has not been verified by DCT and users make any registry changes at their own risk.
<source>
—