Woman Sues Facebook for $123M over Photoshopped Nude Pics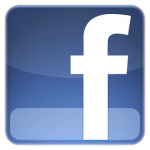 Houston woman Meryem Ali has filed a $123 million lawsuit against both Facebook and a former friend who posted a picture of her on an "imposter" Facebook profile under her name.
The complaint, which was filed on July 25 in Harris County, states: Photographs that depict the true face of plaintiff were altered with Photoshop and attached to false, phony, naked body shots, and at least one pose where there is plaintiff in a graphic pornographic-like photo."
According to Ms. Ali's lawyer, "These phony photos falsely and maliciously depicted plaintiff in a clearly derogatory and false light … as some overly bold and overly aggressive sexual person, which the plaintiff in fact and truth is not."
Hmm, shame nobody's tried that with my photos, I could certainly use the money. Then again, my face would look pretty silly pasted onto the body of a nude woman… more comic than pornographic methinks.
Attention Gamers – World's Fastest Gaming Mouse!
On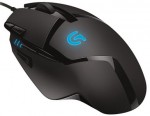 Wednesday, Logitech unveiled a new mouse that promises to track just as fast as you can move and click, with no more annoying lagging.
Specifically designed to enhance the FPS (First Person Shooter) experience, Logitech is billing its new G402 Hyperion Fury as the "fastest gaming mouse ever made," and it does indeed boast some pretty impressive specs, like the "Fusion Engine" and eight programmable buttons.
The Fusion Engine combines "state-of-the-art optical sensor technology with an accelerometer and gyroscope" to reliably track more than 500 inches per second.
The eight programmable buttons share a consistent 1-millisecond report rate, so commands are executed with super speed. Utilizing Logitech's gaming software, the buttons can be configured for anything from single keystrokes to complex macros, and customized configurations can also be saved to onboard memory for easy access.
The Logitech G4o2 Hyperion Fury is currently advertized as "coming soon" and priced at $60.00us ($69.95au) – check it out here: G402 Hyperion Fury Ultra-Fast FPS Gaming Mouse 
64-bit Chrome – Coming Soon!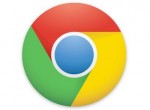 Also on Wednesday, Google's 64-bit Chrome browser took the final step toward formal release, as Google published a beta of its new 64-bit browser.
If you're impatient, you can visit Google's 64-bit Chrome beta page and download the new version now (Win7/8); Google promises that all of your saved information (passwords, bookmarks, etc.) will migrate over. However, beta versions are often still undergoing testing and generally recommended for advanced users only.
Seeing how Mozilla's mission in life lately has been to emulate Google's Chrome browser as closely as possible, I can't help wondering if this might change their attitude toward a 64-bit Firefox – until now, Mozilla has steadfastly refused to consider developing a 64-bit version of its Firefox browser.
Microsoft Making up Ground in the Tablet Wars
When it comes to tablets, everyone is aware that Microsoft was late to the game. However, the company's recent decision to waive licensing fees on small smartphones and tablets appears to be paying dividends. Two Chinese manufacturers have recently announced the upcoming release of inexpensive Windows 8.1 tablets, both with competitive specs and pricing.
The Emdoor Em-i8080, which was unveiled during Computex in early June, is an 8 inch Windows 8.1 device with a 1280 x 800 IPS screen backed by 1GB RAM and a 16GB SSD powered by the Intel Atom Z3735G. Connectivity includes a microSD slot, Micro USB and Mini HDMI. The Emdoor EM-i8080 is expected to be released later this year at around $100.00us.
The second is the "W8" tablet from Chinese manufacturer Kingsing. Kingsing already sells a range of affordable Android handsets, but it has now shown off its first Windows tablet, the W8, which will go on sale for just $99.00us.
For that price consumers will get a quad-core 1.8GHz Intel Bay Trail-T processor and 1GB of RAM, along with 16GB of onboard storage and an SD card slot. The W8 sports an 8-inch IPS LCD screen with 1280x800px resolution, front and rear 2MP cameras, as well as stereo speakers.
Not exactly great specs but, for the price, not too dusty either.
A Most Unusual & Hilarious Gun Safety Ad
Here's one of the most unusual and humorous ads I've ever seen, darned clever too. I hope it doesn't offend anyone, it is just too funny not to share – "If they find it, they'll play with it."
http://youtu.be/qKHeXC7L85s