In previous posts we've discussed items that one should put thought into before installing Windows Home Server 2011
along with the decisions I made prior to installing the server OS. To continue on with the WHS theme I think now is a good time to walk through the installation process for those who will buy the software and install it on their own hardware. All-in-all it is pretty straight forward for those who've installed a Windows OS before, but there are a few caveats to be aware of.
If you are still considering WHS 2011
be aware that you will need a computer with a 64-bit CPU (most AMD and recent Intel CPU's fall in this category) and WHS 2011 is a 64-bit operating system. You can also save yourself some future headaches by planning carefully for your storage needs, both now and in the future.
Windows Home Server 2011 Minimum Requirements
1 – 1.4GHz 64-bit single core processor. A multi-core CPU will provide a better experience.
1 – 160GB hard drive(60GB for OS/100GB for storage). Multiple drives provide more storage and provide more backup options.
2 GB RAM. Will function with 2GB, but if you are considering media streaming 4GB should provide better results.
10/100Mbit Network Interface Card (NIC). Consider 1Gb if you have a gigabit network or plan one in the future.
Let the installation begin! Server 2008 first.
WHS 2011 is like any recent Microsoft OS and can be installed from DVD or flash drive. As installation begins you are presented with the common "Windows is loading files…" screen. Nothing new here.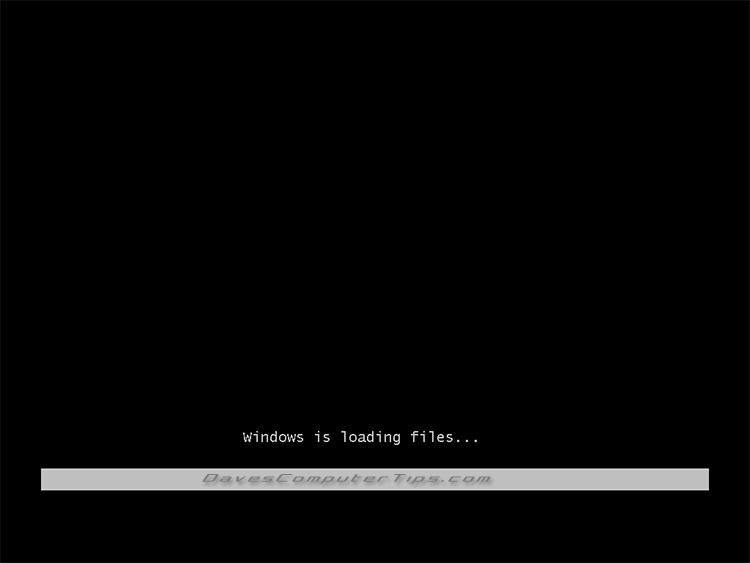 Next up is "Starting Windows", which is a little misleading as the installation is just starting!
After a few moments for the installation routine to load files you are given options for New Installation and Repair an existing installation. It's important to note that the installation media (DVD or flash drive) can also be used to repair a previous installation that is borked, just like the screen shows. In this instance we are performing a new installation.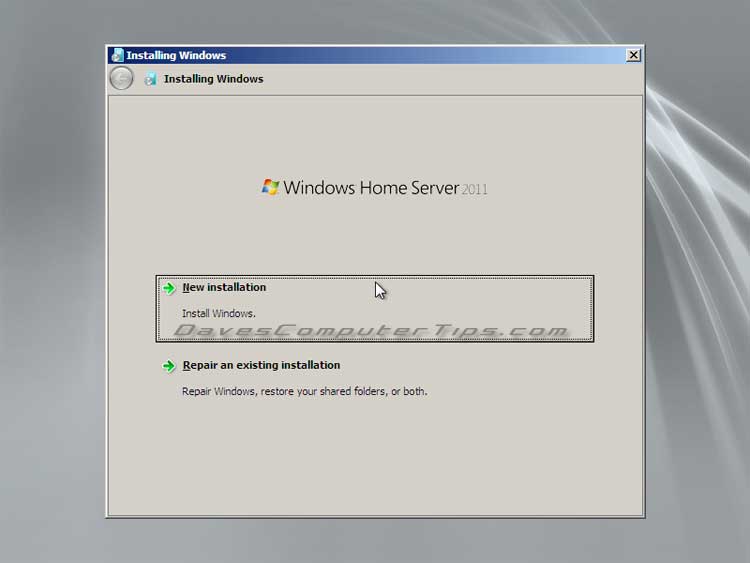 Next up you're asked where you want to install the OS. In this example I only have one 160GB drive (the minimum) installed. Since this is a new installation all of the data on the drive will be deleted.
This is a good sign! Sit back and enjoy a refreshing beverage for 15 or 20 minutes.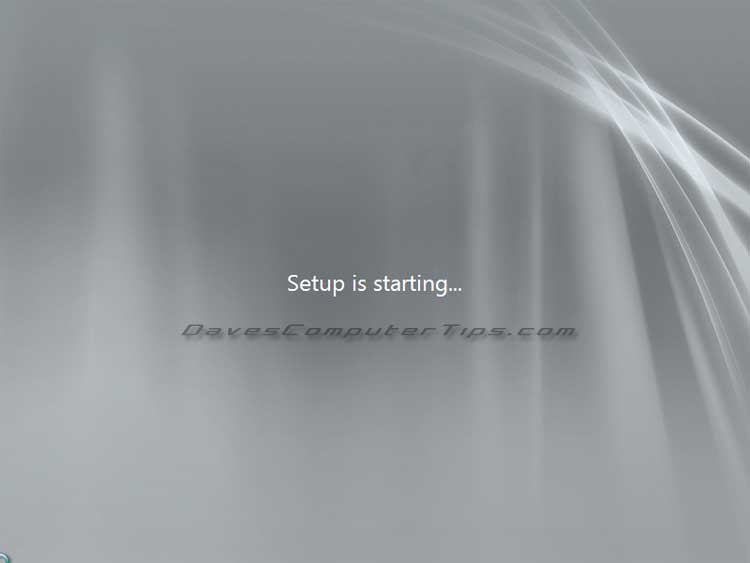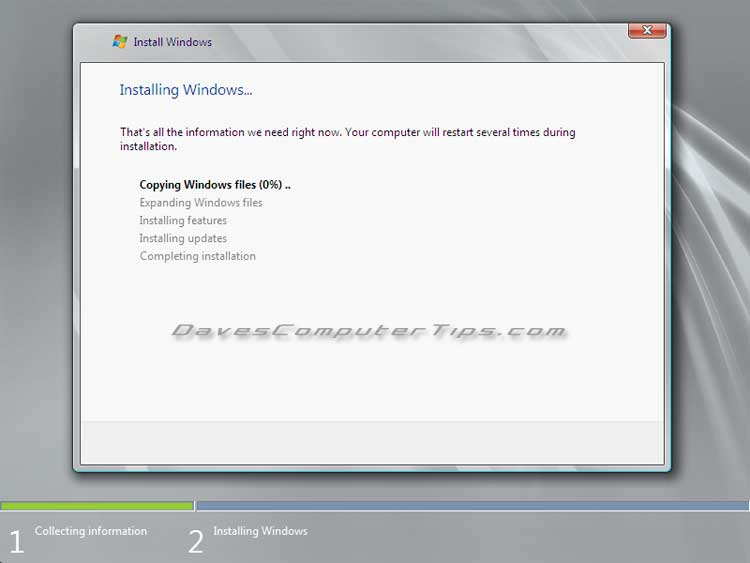 Once the files are copied to the hard drive and expanded the system will restart.
After the restart you'll be presented with a black screen telling you that "Setup is updating registry settings.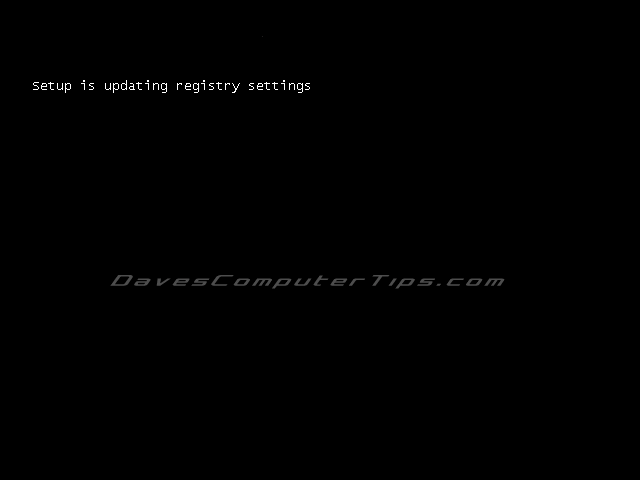 You'll be informed that setup is completing the installation, however you're only halfway finished.
Installation continues with WHS 2011
Setup is preparing your computer for first use! Well, actually this is the end of the Server 2008 installation. WHS "rides" on top of Server 2008. The next screen will tell you that your desktop is being prepared and you may even see a brief glimpse of the desktop, but be aware the actual WHS 2011 installation is just beginning.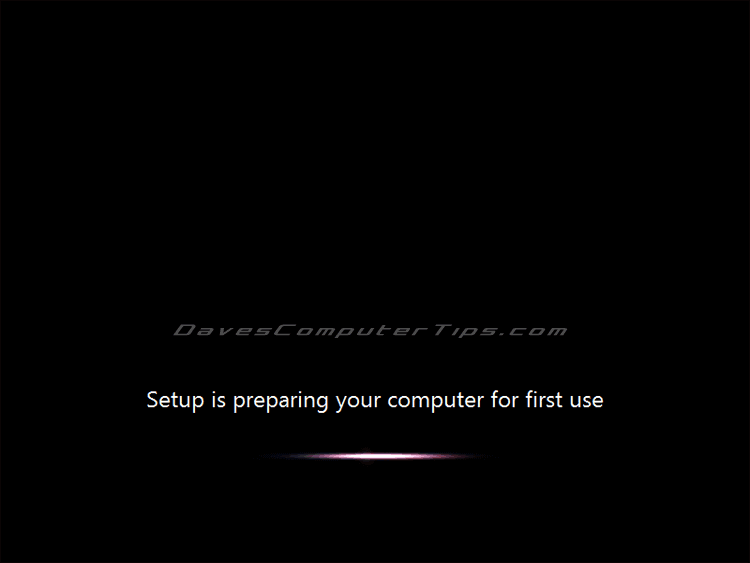 The WHS 2011 part of the installation begins.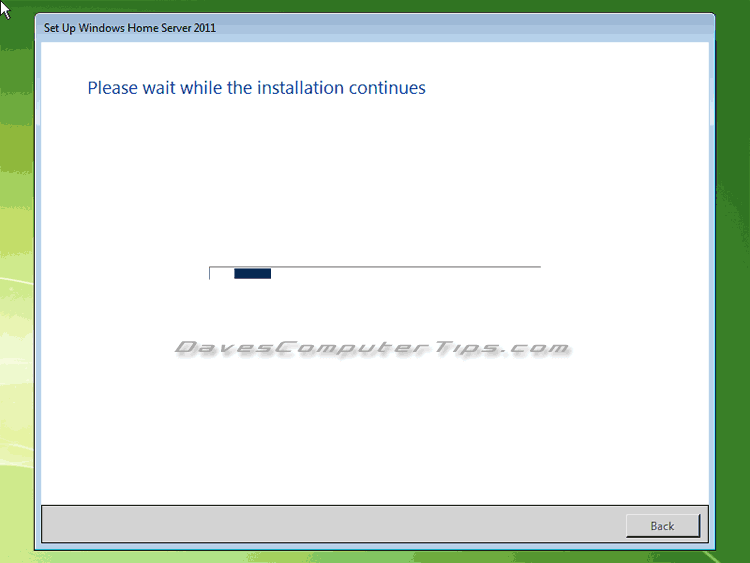 Change your Country, Time, and Keyboard options if they are incorrect. Click Next.
Pretty standard stuff here. Check your date and time. Click Next.
Agree to the license terms or Microsoft claims rights to your first born! Click Next.
Enter your product key and check the box to activate once you have an internet connection. Click Next.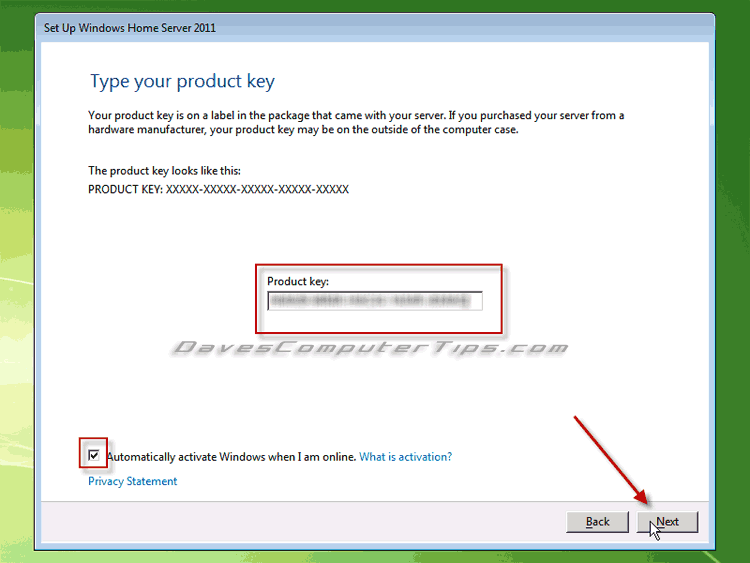 The next step is to name the server, provide a password, and password hint in case you forget the server password. This is also your one and only chance to change the Workgroup setting in WHS 2011!
In most home scenarios each computer must be part of the same workgroup to share files over the network. This isn't the case with WHS 2011 and the default workgroup for WHS 2011 is "WORKGROUP" and it will work fine if the workgroup doesn't match the other computers on the network. Nonetheless, there are those of us old school types who would really like the server to be part of the same workgroup as the other computers on our network – hey, you can't teach an old dog new tricks. For those who wish to change the workgroup continue on. Those who do not wish to make a change should skip the following section.