With Halloween around the corner, I thought it would be fun to research some Halloween gadgets.  Being a father of 3 boys, I have to get very inventive when it comes to Halloween and while I was researching, I noticed that some regular tech was being used in very cool ways to create Halloween fun.  So, I decided to make a list of these cool tech/creations so you could find at least one that you might try out yourself. Let's take a look at what I found for your Halloween month.
Everything I show you will have some sort of tech involved. I wanted to cover a wide range of choices and prices (well 5 is as wide as you are going to get) so you will notice I tried not to pick similar items.
I have come up with some great decorations that I think everyone should have for this scary season. If anything I hope it gets you in the creative mood for Halloween.
# 1: 2.5′ Cerberus 3-Headed Dog (Animatronics)
If you have $175 plus shipping laying around, this one would be great for scaring the little ones (maybe even the bigger ones). Who wouldn't want a 3 headed dog guarding the yard? Of course you could get a real one but after researching the food bill it would be cheaper to buy this one. Nice thing about technology, after a bit of time the prices finally get to where the average consumer can swing it. The video sells it 🙂
Also here is the link to where you can purchase this monstrosity. Cerberus 3 Headed Dog. They do have other cool items you can check out when you are on their website.
# 2: The Drone Ghost (AKA a drone with lights and white sheet over it)
This is a great way to use a drone during Halloween. I saw this a couple of years ago and thought it definitely needed to be on this list. It does take some effort to put it together but it is well worth it. If you have a quadcopter, led lights, and a white sheet, you are good to go. Even if you do not have the quadcopter you can easily find one on Amazon. It is great to see people get creative with their tech. I was thinking it would be fun chasing the kids in the neighborhood with this. Of course you could get in trouble doing that…. still, would be fun. Here is a little video of the ghost drone in action.
Price varies depending on if you need to buy the quadcopter.
# 3. Haunted toilet paper roller (Scavenger Hunt)
This is a tricky one since I have had no luck finding the place you could buy this. But I had to add it to the list because it is so cool and I know my readers love researching as much as I do. Also, who does not want to scare the crap out of someone with this. Yes I did make a horrible joke 🙂 but we know you where thinking the same thing. Hence, this Creepy Toilet Paper Holder  – Fits standard-size toilet paper roll dispenser; motion activates assorted sounds; battery operated (batteries included). Creepy Halloween sounds, howling, screaming, moaning sounds. Cost $6.95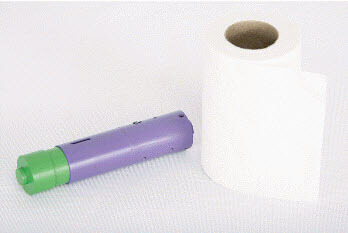 As I mentioned above, here is a little scavenger hunt for you. Find where we can purchase this great little gadget or something similar, then post in the comments below. (If you can still find it).
# 4. Ghost Radar (An App that you can have fun with… ghostly fun)
Here is an app that we could use this Halloween, the Ghost Radar. It measures small fluctuations in the Quantum Flux around your computer or mobile device. Yes I know, I was getting geeked out writing about this too. You can find more details on their website. This would be a great app to entertain the little kids or even the big kids year round. I have tested this myself and it is pretty cool. Had my boys hunting for ghosts with me and now I'm thinking my house needs a priest or perhaps the Ghostbusters.  The only thing annoying about this app are the ads you get because it is free. But this is still a great little app to check out. Cost FREE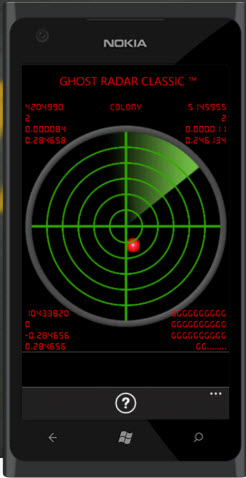 Note that since results from this application cannot be verified scientifically the app should be used for entertainment purposes. You can download it here Ghost Radar
# 5: Robot Tarantula (yep, this has to be the freakiest thing ever)
This had to make the list because it was so creepy and I hate spiders. The price on this one is way up there but they did bring  it down from the first model. It goes for around $795 to $895 depending on if you want the hairy version or not. If a robotic Tarantula doesn't say "Run for your life!" then you are tougher than I am, Gunga Din. So, say hello to my little friend, "T8X Robotic Tarantula".  This puppy is Wifi enabled so you can do a lot more with it than you probably should. You have got to check this out at Robugtix website  and take look at its amazing features. Here is a little video to make your skin crawl.
Now you are ready to get your Halloween started off right and be the talk of the neighborhood. Heck you could use some of these year round to scare small children… maybe be nice on some days to the children.  If you have a fun idea that uses tech for Halloween, please let us know down below. I love getting more suggestion from my readers.
What great Ideas do you have?