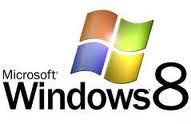 Have you experienced problems when attempting to install Windows 8 Release Preview? Apparently, many users have been unable to successfully install this latest Win8 version, receiving the error message… "Your PC's CPU isn't compatible with Windows 8".
This issue has already elicited a lot of negative comments with many complainants suggesting that they are not prepared to buy a new computer just to get Windows 8. Microsoft has been quick to respond, posting an apology and explanation on the official forum.
Microsoft's response suggests that the issue is related to CPU settings in BIOS:
"To install Windows 8 Release Preview on your PC, the processor (CPU) must support the following features:  Physical Address Extension (PAE), NX, and SSE2.  Most CPUs have support for these features, so if you receive this error, it is likely because the NX feature is not enabled on your system.

To resolve this error, follow manufacturer guidelines to enable NX ("No eXecute bit"), or the equivalent XD ("eXecute Disabled") feature, within the BIOS security settings.

If the BIOS setting for the NX support option is not available on your system, you may need to contact the manufacturer for updating the BIOS.  Note that some older processors may not contain these features and will be incompatible with Windows 8 Release Preview."
The Microsoft rep goes on to say…
"there may be a bug here. We may contact a few of you if we need further information to track down the problem and make sure it is fixed before RTM completes."
Hmm, considering Windows 8 is already looking like a tough sell, the last thing Microsoft needs at the moment is anything which precludes a multitude of users from even installing the new operating system. It elicits two important questions:
1. Why is the Release Preview affected when there were no such problems with the earlier Consumer Preview. Obviously something has changed, but what?
2. Could this issue also affect the final release – when consumers part with their hard-earned?
No doubt Microsoft will do its best to resolve these issues prior to the upcoming [RTM] release, but, at the moment anyway, it's not looking good for those running older machines.
Read through the complaints and Microsoft's response HERE.