The internet is currently rife with stories regarding the imminent return of the traditional Start Menu. Although much of the information being relayed is predicated on rumor, most of it is emanating from very reliable sources.
At its Build conference back in early April, Microsoft announced a new Start Menu that looks like a hybrid of  Windows 7 and Windows 8. It's around the same size as the Windows 7 menu, but also features miniature Live Tiles along one side.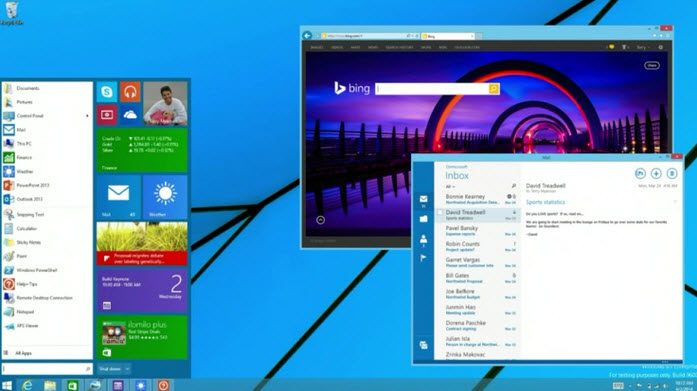 At that time it was expected that the new Start Menu would likely arrive with Update 2 sometime in mid 2015, but according to renowned Russian leaker Wzor, it could all be happening as early as August or September this year.
It seems Microsoft is ramping up its release cycle in an effort to appease disgruntled desktop users. The 'naming game' rumor mill is also suggesting that this upcoming update will not flow on to 'Windows 8.1 Update 2' but rather adopt the altogether new persona of 'Windows 8.2'… we await with baited breath!
Should the Start Menu be Returned or Not?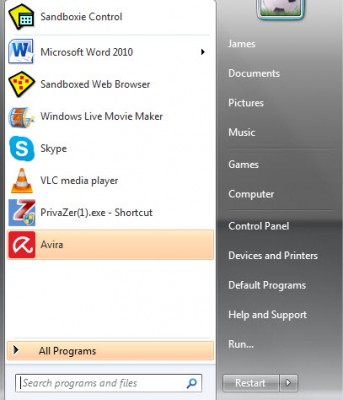 In my opinion, not. I believe it is a retrograde step and one which has been primarily elicited by a vocal minority. One only has to read through the detractors' comments to soon comprehend that a significant number have not even tried Windows 8, let alone worked with it for any length of time. Consequently, many are not predicating their complaints on long-term or first hand experience but rather on the notion, or merely following suit.
In reality, the Start Menu never went away, it was merely changed from overlay popup to full screen display. Furthermore, this additional real estate provides for much improved utilization and customization of the Start Menu/Screen. It basically comes down to familiarity; it's not where it used to be and doesn't look like it used to look, so it's bad.
As a long time Windows 8 user – right from day one – I have asserted many times over that one does not necessarily need to leave the desktop environment. I can work in Windows 8 desktop indefinitely and only visit the Start Screen if and when I choose to do so. Even so, the Start Screen is just a mere click away, no more or no less than with the traditional Start Menu, while providing much more in the way of shortcuts and features.
Like it or not mobility and cross-device interaction is the way of the future and, as such, I've generally regarded Windows 8 as a move in the right direction by Microsoft. As far as I am concerned, stepping backwards in order to appease a group of diehard users is entirely contrary to this progressive concept.
Change is something that is not readily accepted by many people, I recognize and appreciate this as a fact of life, I'm not exactly a fan of change myself. However, change is often the product of time and technology's inevitable march forward, otherwise known as progress: "Change is inevitable — except from a vending machine." ~ Robert C. Gallagher.
Microsoft made mistakes with Windows 8, I am not denying that for one moment, I just happen to believe that the change from Start Menu to Start Screen does not number among them.