No doubt we all recall Microsoft's now infamous announcement that Windows 10 would be the last Windows version. How then did we end up with Windows 11? The decision to release Windows 11 was a huge backflip by Microsoft and obviously, something happened to cause that radical change in direction. Read on to find out what.
The Windows 10X Project
In 2019 Microsoft announced a new project labeled Windows 10X. Microsoft never released much in the way of definitive information regarding this new operating system but it was known to be a slimmer (cut-down) version of Windows designed specifically to run on inexpensive hardware. Then, in May 2020 Microsoft announced that Windows 10X would be cloud-focused.
All this led many industry pundits to the conclusion that Windows 10X, with its slimmer design and cloud focus, was being developed specifically to challenge Chrome OS, targeting schools where Chromebooks are very popular. Some 12 months later, in May 2021, Microsoft announced that the Windows 10X project had been abandoned and the slimmed-down operating system would never be released.
Now, by this time, over a period of two years, Microsoft had invested millions of dollars in developing Windows 10X and, as is the case with any public company, its executives are answerable to the shareholders. So, Microsoft is now in a position where it needs to justify all that expenditure – enter Windows 11.
The Birth Of Windows 11
It's no secret that many of the UI elements developed for Windows 10X were ported directly over to Windows 11 – prime examples are the Taskbar and Start Menu.
(Leaked Windows 10X Start Menu)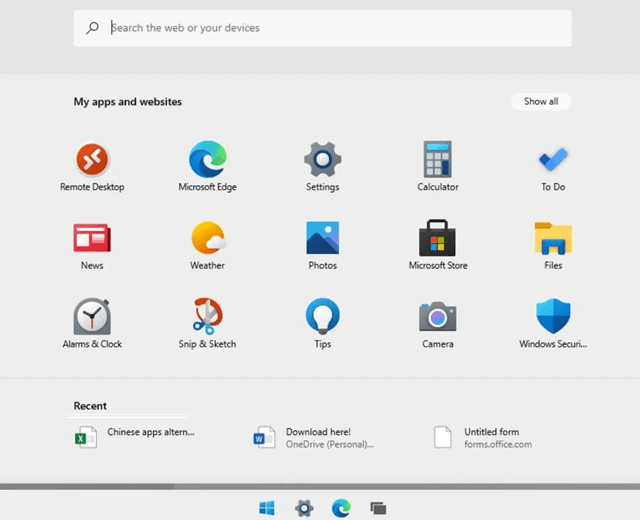 When Windows 11 was first released it drew a lot of criticism over missing features and options and I've always maintained that Windows 11 was released as a work in progress. If you think about it, a new desktop operating system essentially based on a slimmed-down version of Windows was always going to need a lot of work to bring it up to scratch.
So, in my opinion, Microsoft's about-face on releasing a new Windows version came about as a direct consequence of the company's decision to abandon the Windows 10X project and the need to justify all that expenditure.
In a nutshell, Windows 10X became Windows 11.
Will There Be A Windows 12?
I believe a Windows 12 is near enough to inevitable. There is little doubt that Windows 11 was released in an under-developed state and, while development for that operating system is ongoing, first impressions are lasting impressions. I firmly believe that a Windows 12 release is essential for Microsoft to regain some semblance of credibility and Windows 12 will eventually come to be known as, what Windows 11 should have been.
BOTTOM LINE:
Much of the above is theoretical but, logically, the facts fit. Personally, I have little doubt that Windows 11 came about as a direct consequence of Microsoft's dire need to justify all that wasted expenditure spent developing a subsequently abandoned project.
What are your thoughts?
—