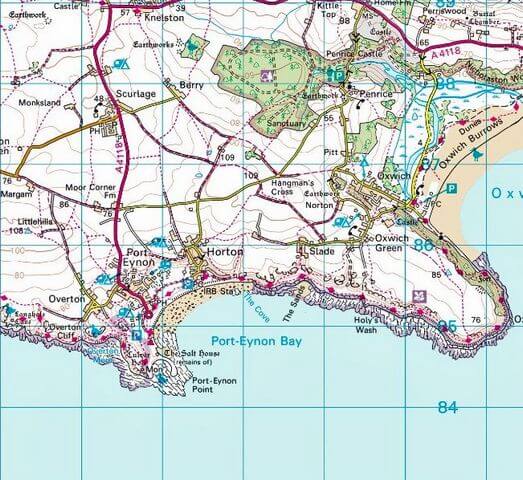 During my many years as a salesman in the UK and Europe back in the 80s and 90s, a big map was indispensable, along with The Three Ps (phone, pee, and park). Clearly, this was long before the age of smartphones and digital maps, and I still love those paper maps, be they maritime charts, road maps, or Ordnance Survey Maps (topographical/US Topo Maps). But I haven't used a paper map for years, relying on Google Maps, Garmin, Waze and others from my phone or GPS device.
Yet I can sit down with a paper map and absorb myself in the details, imagining hikes and road trips, losing myself in the details that are so easy to miss in digital maps. For instance,  looking at the above map, one wonders what exactly happened at Hangman's Cross and how curious it would be to venture through that little hamlet just to discover the real meaning. I don't get any of that from a GPS map, but there's no denying that it's a darn sight easier to use when on the move, especially on a motorcycle.
Google Maps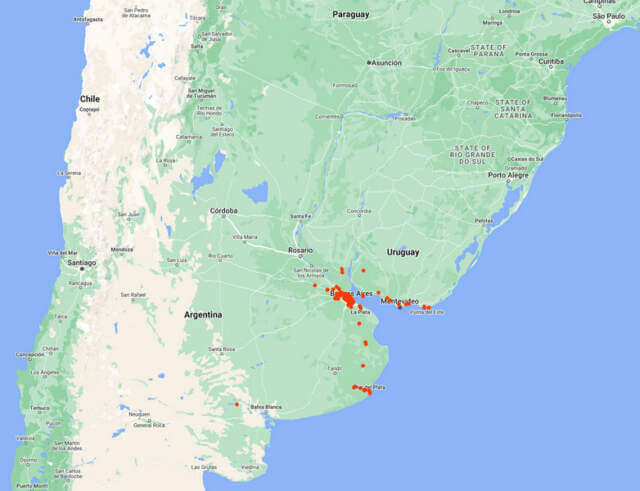 Google Maps has become the default mapping software for most people today and needs very little introduction. I use it on my desktop to plan routes for my motorcycle courier work, not only for navigation but also to work out prices for customers. I can then send the route to my phone for use while on the road and there are a load of other useful features that I use regularly.
For example, Timeline lets me know exactly where I was on a given day since I started logging my journeys in 2016. Street View is also useful for identifying destinations more clearly because each street has been photographed by Google fairly recently. When planning your journey on a desktop you can also send directions to your phone, which is another very useful feature amongst many others, including live traffic.
Waze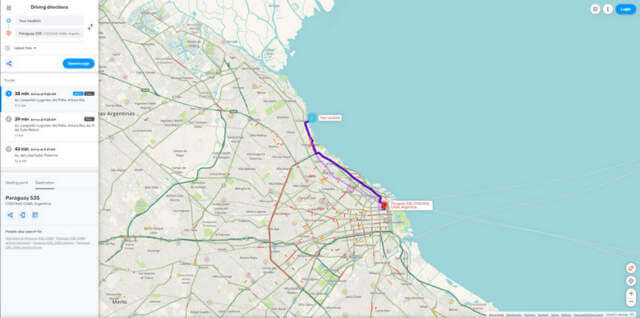 Similar to Google Maps, Waze – acquired by Google in 2013 – is more community driven with drivers being able to report delays, accidents, and other traffic-related problems which will then appear on your app. This is much more traffic-related than Google Maps and although I hardly ever use it, most of my friends prefer it, especially taxi drivers.
Garmin And Others
For the last few years, I've been using a Garmin Nuvi 67 on my motorcycle and while it's not perfect, it does get me to where I want to go. Some of the drawbacks are that it tends to go as the crow flies, doesn't show you which side of the street a particular house number is on and of course, it doesn't give you live traffic. However, as a relatively inexpensive, standalone GPS device, it has served me well and I like having an actual map in front of me for navigation.
Beeline Moto
Having changed my motorcycle to a Royal Enfield Himalayan, I wanted a less conspicuous mapping device mounted on the bike, so I bought a Beeline Moto which is as minimalist as you can get. It works in conjunction with a phone app and the phone's GPS, giving turn-by-turn directions with a simple directional arrow and is surprisingly accurate. It's quick to mount and dismount with a simple fix and twist and is also compatible with GoPro fittings.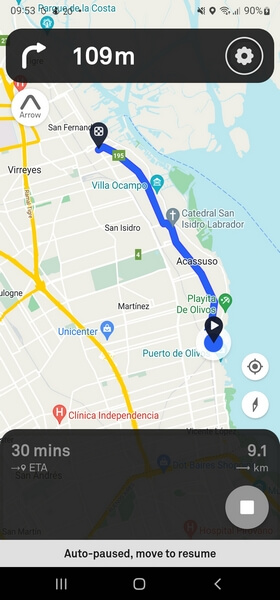 All you get on the tiny screen is an arrow and a few other indicators, so it's taking me a while to get used to not seeing a map in front of my eyes, so the jury is still out while I get used to this new GPS.
For me,  the important factors right now are security (will the device get stolen?), ease of use and secure placement of the device, not to mention the ease of mounting and dismounting. Leaving a $1000 phone on the bike with so many stops and starts in a big city is not a good idea. On the other hand, being able to grab the Beeline and put it in my pocket, is a major advantage. Besides, I always have Google Maps as a backup if I get lost or if the Beeline doesn't reroute me correctly.
Which mapping system do you use?
—