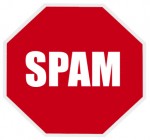 Well known security company Sophos has compiled a list of the top worst countries for spamming. As Sophos blogger Paul Ducklin points out, this is one competition nobody really wants to win. Paul has published a nice article on the Sophos Naked Security blog cleverly incorporating an analogy with English football's Premier League.
For the second quarter in a row during 2013, the US leads the way, in fact most of the leading countries retained their ratings near the top, except for a little interchanging of positions: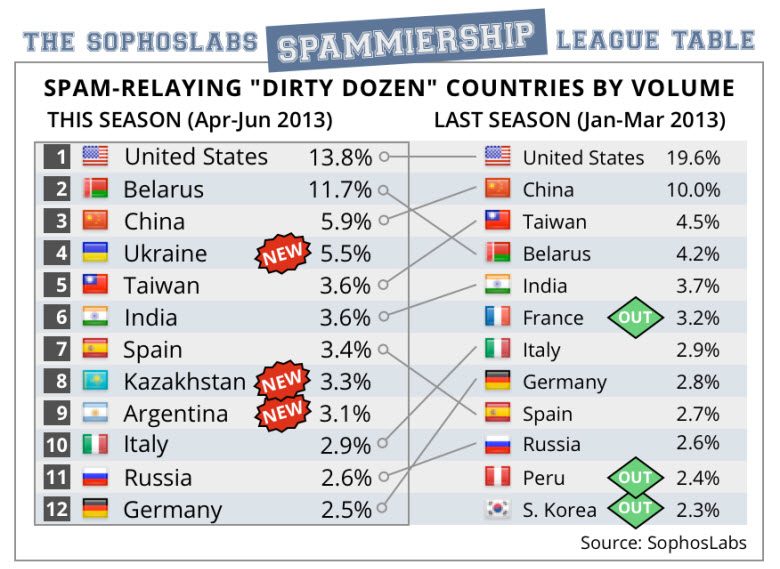 It's no surprise to see some of the World's most heavily populated countries appearing in the top 12, but what would happen if countries were to be rated in proportion to population, on a per capita basis. Well, Sophos thought of that too: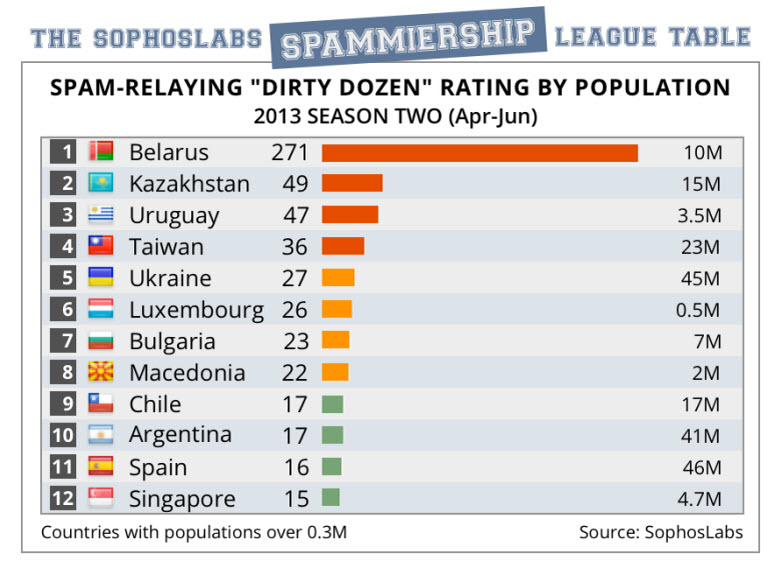 Many of the Countries with larger populations have now disappeared from the list; no mention of the US, India or China. And countries with smaller populations, who would normally not rate a mention based solely on volume, suddenly come into the limelight. That doesn't necessarily mean that the inhabitants of these countries have become rampant spammers, as Paul Ducklin points out…
Although the Dirty Dozen denotes the extent to which a country's computers are used for delivering spam, it doesn't tell us where the spammers themselves are located. If the crooks behind this sort of cybercrime were to use their own computers, they'd never be able to send the volume of spam they'd like. Instead, cybercriminals rely heavily on bots, also known as zombies. So, if your country is in the Dirty Dozen, it almost certainly has a much-higher-than-average number of unprotected computers that are actively infected with malware.
You can read Paul Ducklin's entertaining report in full here: The Dirty Dozen spamming countries