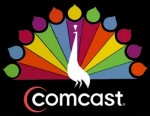 Ever tried to cancel your Comcast service? That's exactly what Ryan Block, former head of Engadget, founder of GDGT, and now product guy at AOL, tried to do. Little did he know it was going to turn into mission impossible.
When Mr. Brock called to cancel his service over the phone and arrange for the return of his cable card, the Comcast rep steadfastly refused to take 'no' for an answer. The ensuing conversation disintegrated into a long and repetitive exchange where it soon becomes obvious that the rep would only be satisfied with Mr. Brock's complete acquiescence.
The call, which was already 10 minutes in by the time Mr. Block decided to record it, is a prime example of a rep sticking rigidly to his script with a very patient customer:
Mr. Block explains:
The representative continued aggressively repeating his questions, despite the answers given, to the point where my wife became so visibly upset she handed me the phone. Overhearing the conversation, I knew this would not be very fun.What I did not know is how oppressive this conversation would be. Within just a few minutes the representative had gotten so condescending and unhelpful I felt compelled to record the speakerphone conversation on my other phone.This recording picks up roughly 10 minutes into the call, whereby she and I have already played along and given a myriad of reasons and explanations as to why we are canceling (which is why I simply stopped answering the rep's repeated question — it was clear the only sufficient answer was "Okay, please don't disconnect our service after all.").
It seems the only way forward with Comcast is capitulation.