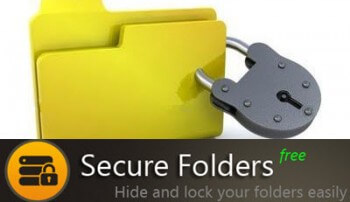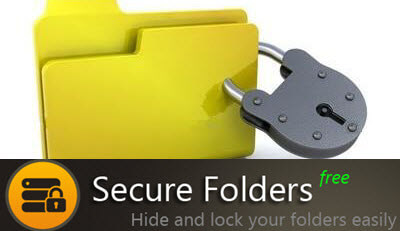 In a recent article I reviewed and recommended Secure Folders as a simple and effective means of protecting sensitive files and folders – catch up with that article here: Protect Sensitive Files with 'Secure Folders'.
In true Murphy's Law, shortly after I published the article, including a direct download link, the developer's site went offline with the message "This Hosting Account Has Been Suspended". At the time I could not locate any alternative third party downloads. The site is still down but I've since located the Secure Folders download on CNET download.com.
Loathe as I am to recommend downloading anything from download.com, I'm prepared to make an exception here. Mainly because I already know that the executable is safe and clear of any bundling, but also, if  you make sure to click the associated Direct Download Link, you'll avoid download.com's adware riddled installer: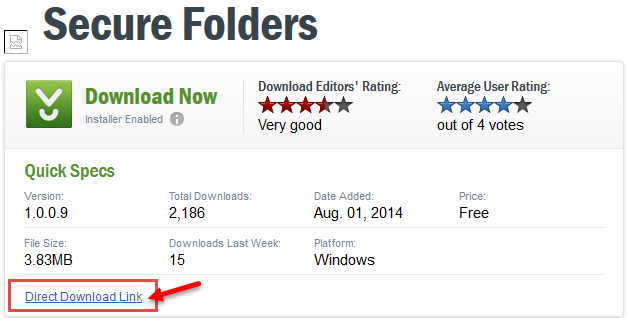 I've compared the executable downloaded from the direct link on download.com with the original file downloaded from the developer and they appear to be identical (both are version 1.0.0.9 and both also scan 100% clean through Virus Total). I'll continue to keep an eye out for the return of the developer's site and will report back if/when the situation changes.
NOTE: Please do not confuse Secure Folder (singular), which is shareware, with the freeware Secure Folders (plural). The latter (Secure Folders) is the one I tested and reviewed.
Download Secure Folders from download.com here: http://download.cnet.com/Secure-Folders/3000-2092_4-76081193.html