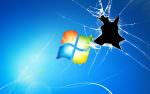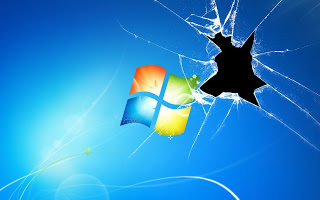 It's only been eight days since July's Patch Tuesday (the 10th) and already Microsoft is patching its patches. I don't know how true this is, but I think I read somewhere that Windows is over-encumbered with perhaps millions of lines of unused code, but Microsoft is afraid to remove them for fear of breaking something. That sounds reasonable and the ever-present fixes for its fixes seems to support that idea. It would seem that Windows has gotten so huge (50 million odd lines of code) that even Microsoft can't manage it properly anymore. I've been amazed for years that it works at all!
KB4345421
The most recent fix is a cumulative update (KB4345421) and it resolves some problems introduced in the most recent July Patch Tuesday updates:
Addresses an issue that may cause some devices running network monitoring workloads to receive the 0xD1 Stop error because of a race condition after installing the July update
Addresses an issue with the DHCP Failover server that may cause enterprise clients to receive an invalid configuration when requesting a new IP address. This results in a loss of connectivity
Addresses an issue that may cause the restart of the SQL Server service to fail occasionally with the error, "Tcp port is already in use"
Addresses an issue that occurs when an administrator tries to stop the World Wide Web Publishing Service (W3SVC). The W3SVC remains in a "stopping" state, but cannot fully stop or it cannot be restarted
Microsoft Update Catalog
You can manually download the updates from this Microsoft Update Catalog page, however, this update was pushed through the Windows Update system on my computer today, so you can simply wait for it if you prefer. It brought my 1803 build number to 17134.167.
Note: If you'd like to learn more about build numbers, please read this related article: Windows 10 Quick Tips – Build Numbers
As always, Martin Brinkmann has covered this in full on his ghacks page. Please note that you do not have to download this patch manually. Microsoft has not forgotten you and you will eventually receive it through the normal Windows Update service. If you choose to go the "manual" route, remember to make those backups!
Richard
—