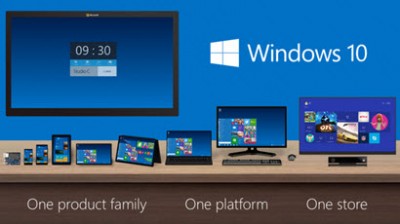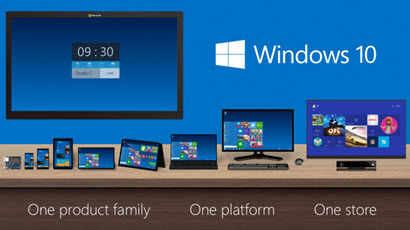 The announcement that Windows 10 (final) would be launched on 29th July took a lot of people by surprise, including yours truly. The general consensus being that October was the most likely general release date for the new operating system. Now, in a recent blog post, Microsoft has indicated that Windows 10 will not be available for the majority of people on July 29th, and that the July 29 date is more of a guideline than an actual hard launch.
The Windows blog post presented by Terry Myerson describes a staggered delivery approach beginning from 29th July:
Starting on July 29, we will start rolling out Windows 10 to our Windows Insiders. From there, we will start notifying reserved systems in waves, slowly scaling up after July 29th. Each day of the roll-out, we will listen, learn and update the experience for all Windows 10 users.
So, Windows 10 will only be available to Windows Insiders on July 29th, everyone else will have to wait until they are included in one of the ensuing "waves". Which is entirely contrary to Microsoft's initial announcement regarding the launch date:
On July 29, you can get Windows 10 for PCs and tablets by taking advantage of the free upgrade offer, or on a new Windows 10 PC from your favorite retailer.
Why the Change of Heart?
Perhaps it all comes down to a mere slip of the word – had Microsoft's earlier announcement started with "From July 29th" rather than "On July 29th", it would have gelled more with Terry Myerson's follow up statements. However, there are a few clues which suggest that Microsoft's initial announcement may have been a tad ambitious and Windows 10 simply won't quite be ready for mass consumption on the anticipated date.
Firstly: the timeline appears to be off:  RTM (Release To Manufacturing) would typically take place not less than 45 days prior to a final operating system launch. Yet, according to Terry Myerson, this usual precursor has not yet been released (as of July 2nd):
Soon, we will give a build of Windows 10 to our OEM partners so they can start imaging new devices with Windows 10. Soon after, we will distribute a build of Windows 10 to retailers all over the world, so they can assist their customers with upgrades of newly purchased devices that were originally imaged with Windows 8.1.
Secondly: several of Mr. Myerson's comments imply that there may still be some compatibility issues which need to be sorted out:
We will listen, learn and update the experience for all Windows 10 users
If you reserved your copy of Windows 10, we will notify you once our compatibility work confirms you will have a great experience
Look for this sticker for assurance that our OEM partners have proactively tested a device for compatibility with Windows 10.
Thirdly: separate releases to manufacturers and retailers is a tad usual, Microsoft typically has just one RTM. The fact that retailers are getting a separate version of the OS than the manufacturers further implies that compatibility may be a sticking point.
Delivering Windows 10 on 29th July to Insiders only also adds impetus to the theory. After all, Windows Insiders have already signed up for beta testing, so rolling out to them first would make perfect sense.
Bottom Line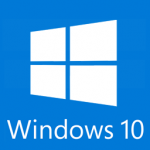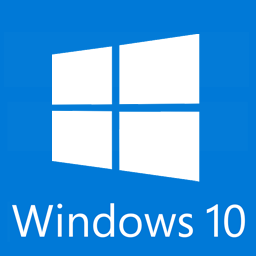 It appears Microsoft almost certainly mistimed its own launch and has now needed to introduce a staggered rollout in order to deal with compatibility and driver support issues as it goes along. Granted, those of us who are eligible for a free copy of the new operating system probably have little room for complaint but, the uncertain timeline, implied potential compatibility issues, and backtracking, do not exactly boost user confidence.

Then again; I've been running Windows 10 on older hardware for around 4 weeks now and have personally experienced zero compatibility issues, neither software nor hardware related. Maybe this is Microsoft just covering its backside – better to be safe than sorry.
What do you think?