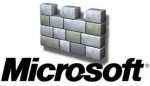 For some time now, Microsoft's antivirus has not scored well in lab tests. So much so that several labs have taken to using Microsoft's performance as a baseline measurement – if you can't beat the baseline, you're essentially nowhere. However, with the latest round of tests, that trend appears to be changing.
In the latest test results produced by AV-TEST, Microsoft's antivirus scored a very respectable 14 out of a possible 18 points – 10 points being the minimum requirement to pass the test. That's a huge improvement over Microsoft's previous test score of just 9.5. The only area where Microsoft didn't quite meet the standard was in zero-day detection, all other areas are right up there with the best.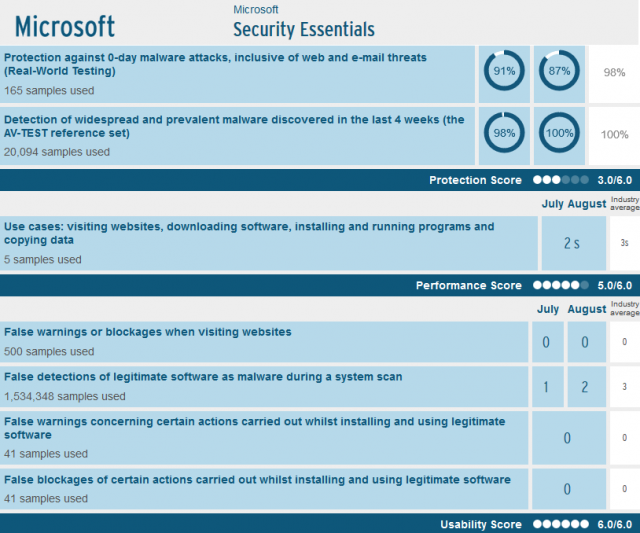 Perhaps even more surprisingly, Microsoft's antivirus has managed to claim Dennis Technology Labs coveted AAA rating in its latest round of tests. Dennis Technology Labs certifies antivirus products at a number of different levels: AAA, AA, A, B, and C. This is the first time Microsoft has achieved AAA certification, outperforming both Avast Free and AVG Free (the only two other free solutions tested).

Why the turnaround? Who knows! Maybe Microsoft got fed up with the embarrassment of continual low test scores and finally allocated sufficient resources to bring its antivirus software up to par, but that is pure conjecture on my part. One thing for sure, if it continues down this track, and with its already small footprint, unique simplicity, and zero nags, Microsoft's offering will be a very serious contender among the free antivirus solutions.
*For the record: Microsoft Security Essentials and Windows Defender are essentially the same program, just with different names