Apple Offers Cheaper, Faster MacBook Airs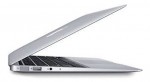 Apple introduced two new MacBook Airs on April 29th:  an 11-inch laptop and 13-inch laptop, each available with either 128 GB or 256 GB of storage.  These models are similar to previous generations but each costs $100 less than its predecessor.  Both new laptops feature faster, newer processors.  Both models are available at Apple Stores and online.
 Microsoft Provides Internet Explorer Bug Fix, Even for XP
An Internet Explorer bug was identified in late April.  The bug allows hackers to take total control of your computer via malware installed on your PC. The malware is installed by clicking on a bad link or visiting an infected site with Internet Explorer. The expectation was that Windows XP would not be addressed since it is no longer supported by Microsoft.  But, to their credit, Microsoft went ahead and issued a patch for XP along with their more recent OS versions.
*More information available via Jim's recent article here: Internet Explorer Users Warned: New Zero-Day Exploit Discovered
 LuxVue – Is the iWatch Coming?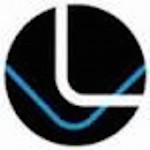 LuxVue, a developer of micro-LED displays, was reportedly acquired by Apple.  As is the norm, Apple will not confirm this.   Apple CEO Tim Cook consistently mentions a "new category" of product.  Is the iWatch?  Everyone seems to think so.  If so, will LuxVue provide the technology for the iWatch display?  They sure fit the bill to do so.
LuxVue's vice president of technology, Kapil Sakariya, is a former Apple engineer who worked as a display architect on the iPhone, iPod, MacBook Pro and MacBook Air. LuxVue's ability to provide a curved display also points the the iWatch.
Apple is Looking to Buy Beats by Dr. Dre for $3.2 Billion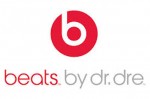 Apple is reportedly in talks with Beats by Dr. Dre, a music streaming and hardware company.   The rumored price is $3.2 billion.
Apple, which has its own streaming music service, iTunes Radio, could benefit significantly from the cross-platform music streaming service recently released by Beats.    Music streaming usage continues to go whereas music download sales have flattened.
Beats by Dr. Dre is also known for its high-end music accessories, something that would be a good fit with Apple's product line.  An announcement is expected as early as the week of May 11th.
Google Drive to Lose Document Editing
Android Police recently announced that the newest version of Google Drive for Android devices will no longer feature integrated document editing apps.
Google's recently released standalone Docs and Sheets apps will need to be downloaded in order to create or edit documents or spreadsheets.
Apple Second Largest Online Retailer Behind Amazon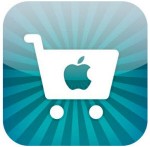 According to data from Internet Retailer (via the Wall Street Journal), Apple is now the second largest online retailer, trailing only behind Amazon. Ousting Staples, Apple grew 24% last year to reach a revenue of $18.3 billion from online sales from their Apple.com website. This includes Apple's hardware sales, the App Store and iTunes.
In the second fiscal quarter of 2014, Apple generated $45.6 billion in revenue, selling 43.7 million iPhones and iPads, meaning that their online sales account for a little over 40% of the company's revenue.

AOL Profits Take a Tumble

Many people in the tech world tend to regard AOL as somewhat of a joke, but it's investors would not be laughing at the latest financial figures.
According to a new quarterly earnings report issued on Wednesday, AOL's first-quarter profits plummeted by two-thirds compared to the same period last year, reaching just $8.7 million, and the company's stock has plunged accordingly.