Microsoft Completes Nokia Acquisition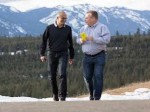 Microsoft has completed its acquisition of the Devices and Services division of longtime Windows Phone advocate, Nokia.  Stephen Elop, who served as Nokia's president and CEO, will be reporting directly to Microsoft CEO Satya Nadella as  executive VP of Microsoft's Devices Group.
In his new role, Mr. Elop will oversee the company's entire hardware lineup of phones, tablets, Xbox and accessories.  Along with Mr. Elop,  25,000 Nokia employees will be joining the Microsoft ranks.   The former Nokia product lines of Lumia, Asha and X are now under the Microsoft umbrella.
This rather strange photo or Mr. Nadella and Mr. Elop accompanied Microsoft's announcement that the acquisition had been completed.
Apple Reports Strong Quarter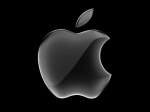 Apple announced during its quarterly earning call on April 22nd that it had exceeded analysts' expectations for iPhone and Mac sales but fell short for iPad sales.   CEO Tim Cook attributed the iPad lag to a better supply-demand balance.   An 8% increase in the quarterly dividend was also announced, increasing it from $3.05 to $3.29 per share.    Also announced was an increase in their stock buyback program.
There was some unexpected news when Mr. Cook announced that Apple shares will split 7-for-1 stock split, effective June 9th.   There is much speculation that this is a play for Apple to be included in the Dow Jones Industrial Average since it will put the price per share in the range of most of its current constituents.
Apple Announces Sleep/Wake Button Replacement Program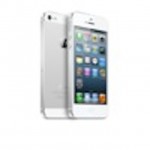 Apple has announced a replacement program for iPhone 5 Sleep/Wake button. Recognizing that the button located at the top of the phone will quit working or work intermittently for a "small percentage" of devices, it is offering to replace the button free of charge.
Particulars for the replacement program can be found here. The program is available in the US and Canada as of April 25th and elsewhere as of May 2nd.
Go Back in Time with Google's Street View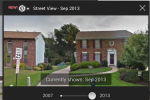 Google has added a new feature to its Street View snapshots.  You will now have an option to go back in time within the last seven years to see how neighborhoods, cities or landmarks have changed over time.  Street View snapshots will now include an option to see what neighborhoods and landmarks looked like at different periods in the last seven years, as Google Inc. has been dispatching camera-toting cars to take street-level pictures for its maps.
When using Street View, you will see 'NEW!' next to a clock.  Click on the clock to go back in time.
This feature will be available everywhere except in South Africa, where technical problems have impacted the 'look back rollout as well as Switzerland and Germany, where there are government regulation regard the use of past images.