Yahoo Mail Users Are Latest Hacking Victims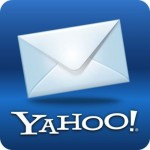 In what has unfortunately become a weekly news item, Yahoo Mail users are the latest victims of hacking.  In a tumblr posting, Jay Rossiter, Yahoo's Senior Vice President of Platforms and Personalization Products, stated that "a coordinated effort to gain unauthorized access to Yahoo Mail accounts" was discovered.   Usernames and passwords were obtained from a third-party compromised database, not Yahoo's.  The passwords of all affected users have been reset. Affected users have been contacted by email or text message.
Google Bids Farewell to Motorola Mobility
It was just a little over a year and a half ago that Google acquired its largest acquisition, Motorola Mobility, for $12.5 billion.  Motorola Mobility has not been profitable so Google is selling it to Lenovo, the world's largest PC maker, for $2.9 billion.   Google, however, will maintain ownership of most of Motorola Mobility's patents after the sale.
Microsoft and Google CEO's Mega Salaries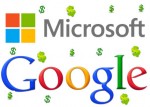 In with the new: In a filing with the U.S. Securities and Exchange Commission on Tuesday, Microsoft revealed that newly appointed CEO Satya Nadella could earn as much as $18 million per year. The total package is made up of a $1.2 million base salary plus bonuses and share awards which, when all added together, has the potential to reach the multi-million dollar annual earnings.
Out with the old: On the other side of the coin; according to a New York Times report, former Google CEO Eric Schmidt is to be rewarded with a $106 million bonus. The massive payout, including $100 million in stock options plus a cool $6 million in cash, is set be awarded to Mr. Schmidt this coming Valentine's Day "in recognition of his contributions to Google's performance in fiscal year 2013."
Nice work if you can get it!
Sony E-Reader Division Handed Over to Kobo

Seems the Sony electronics company has been doing it tough in recent times and, in an attempt to improve its outlook, is now in the process of major restructuring. The VIAO PC business has already been sold off and the TV division split into a separate subsidiary. Now comes the news that Sony is planning to hand its struggling E-Reader business off to Kobo next month.
The Sony Reader Store will remain in operation until March 20, at which point users can transfer their content and Reader Store credits to the Kobo Store—which is compatible with iOS and Android devices. Accounts holders will receive an email in late March with instructions on how to make the move. Those with Sony Reader devices will still be able to use them, but book purchases will go through Kobo.
For those affected, Kobo and Sony have each provided a handy Q&A section with more information: Sony Q&A – Kobo Q&A
Toshiba's New NAS Device with Bare-Metal Restore
Toshiba has announced the release of a new NAS (Network Attached Storage) device, the Canvio Home Backup & Share. Toshiba's Canvio Home allows users to access their files from anywhere they have Internet access. They can also stream music and video to smartphones, tablets, PCs, and DLNA-compliant home entertainment devices such as home stereo systems and smart TVs.
But wait, there's more: apparently, the associated PC backup software is capable of creating image-based backups and consumers will be able to perform bare-metal restoration using software the drive writes to a USB memory stick… sounds good! (the device will use Apple's Time Machine technology to back up and restore Macs)
The Canvio Home is a single-bay NAS with a gigabit Ethernet interface and a USB 2.0 port for expansion. List price is $200 for 2TB capacity and $260 for 3TB. Although, according to the product page, Sony is currently offering discounts of $50 and $65 respectively for pre-orders – estimated Ship Date from Toshiba is shown as 03/04/2014.
Windows 8.1 Update 1 – What's New?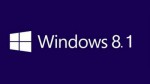 Rumors surrounding the anticipated release date for Windows 8.1 update 1 have been doing the rounds. It was initially rumored to arrive in early March but that expectation has now been pushed back until some time in April. According to one report, the Windows 8.1 team in charge of Update 1 was perhaps a tad too ambitious in setting the launch date for March 11 and April 8 is now looking more likely.
Some of the new features rumored to be incorporated into the upcoming update are the ability to pin Modern UI apps on the taskbar, a power shutdown button placed on top of the Start screen, and a context menu when right-clicking on a Modern app.
We await with bated breath.