Microsoft Tablet – RT No More

Microsoft has dropped the RT designation from its 1st-generation RT-equipped tablet, referring to it as the Surface.  Last year's tablet was originally called the Surface RT and even, for awhile, Surface with Windows RT.
In addition, the default desktop tile in Windows RT 8.1 has been removed, making it more difficult to switch to desktop mode in Windows RT 8.1
Galaxy Gear Syncs with More Devices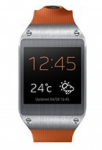 Samsung's Galaxy Gear smartwatch, currently only compatible with the Galaxy Note 3 or Galaxy Note 10.1, will soon be compatible with the Galaxy S3, Galaxy S4 and Note 2.
This will be accomplished via an Android 4.3 Jelly Bean update as well as a separate update that will start to roll out at the end of October.
Other devices, such as the Galaxy S4 Zoom, Galaxy S4 Mini, S4 Active, Mega 5.8 and Mega 6.3 are expected to be compatible in the near term though no specific date has been identified.
 Not Everyone is Happy about Microsoft's Web Apps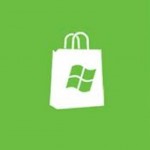 Microsoft recently started to repackage popular websites into Windows phone apps.
Not everyone was exactly thrilled by this.  Atari Arcade, Cars.com and Southwest apps have been removed from the Windows Phone Store.
Apparently, Microsoft did not have the approval or authority to push mobile website content so, after complaints, the apps were removed.
NASA Sets a New Record
NASA announced that their Lunar Laser Communication Demonstration (LLCD) has set a new record for data transmission to and from the Moon.  They achieved a transfer rate of 622 megabits per second carried over laser beams.
LLCD is NASA's first system for two-way communication using a laser instead of radio waves.  The use of laser communications will enable NASA to extend communication capabilities such as increased image resolution and 3-D video transmission from deep space.
 Apple Announces New Products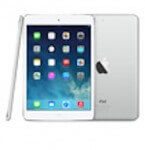 On October 22nd, Apple rolled out two new iPads, a new MacBook Pro, OS X Mavericks and free software.
The 5th-generation iPad, called the iPad Air, is a thinner iPad with Retina Display.  The 2nd-generation iPad mini also sports Retina Display.   Both models feature the A7 chip with 64-bit desktop-class architecture.  The iLife suite of apps, including iPhoto, iMovie and GarageBand, as well as the iWork suite of apps, including Pages, Numbers and Keynote,  are now free with every new iOS device running iOS 7.  They are also available as free updates for existing users.
The 2nd-generation MacBook Pro with Retina Display has been updated with  fourth generation Intel Core processors, faster graphics and longer battery life.  In addition, iWork and iLife is free with every new Mac.
Apple also announced the launch of  OS X Mavericks, the 10th major release of the Mac's operating system is available for free from the Mac App Store.   With more than 200 new features, OS X Mavericks brings iBooks and Maps to the Mac.
Keep and eye out for upcoming articles about the new products and some 'how to' articles for OS X Mavericks and iOS 7… coming soon!