I have been using a couple of the Wise applications for some time. Wise Disk Cleaner runs automatically daily cleaning out stuff on my drive. Today I noticed a link to a new utility as Disk Cleaner was running. It is called Checkit and it helps you to check whether your current PC meets the minimum requirements for Windows 11, such as Processor, Memory, Storage, UEFI, TPM 2.0, etc.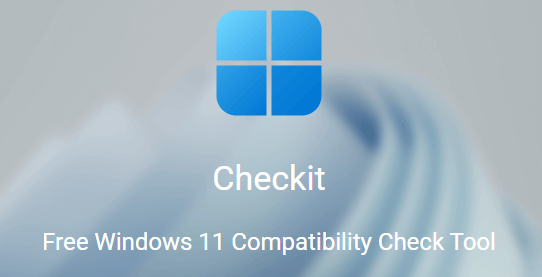 You can download a copy of this free and portable utility and quickly determine where your computer stands in the Windows 11 arena.
(Ed note: The above link has failed since this article was published but Jim Hillier has found a link to this utility at MajorGeeks. Apparently, the WiseCleaner site is currently having some troubles.)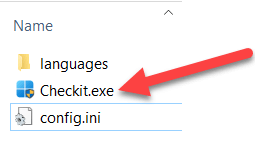 The download comes as a ZIP file. Unzip it and then run Checkit.exe.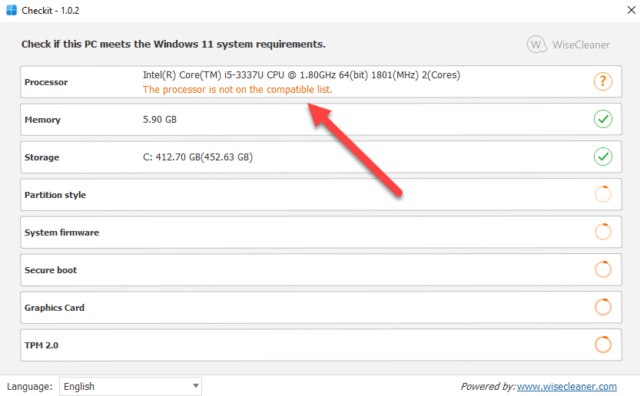 This screen immediately opens and displays its results. As you can see, this computer will not run Windows 11 because of the processor. It then goes through a number of other checks to determine if there are other issues. The green checkmarks indicate those portions that meet the requirements. The orange circles are what is still being tested.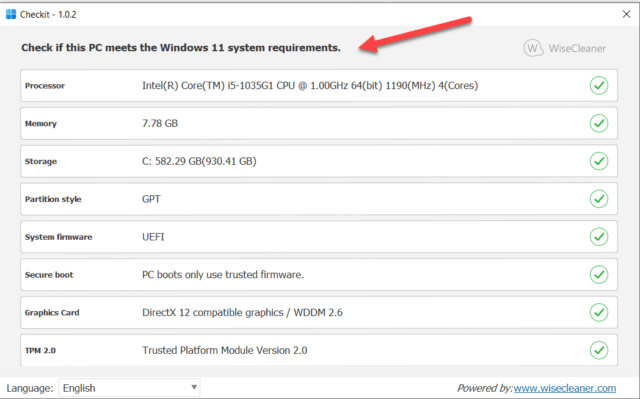 As you can see, the second computer I tested passed with flying colors. All tests received green checkmarks.
Hope you find this useful. I assume Wise will update this tool as Microsoft changes the requirements between now and its Windows 11 release date.
Dick
—