I wanted to print some information from a web page without printing the entire page. It's a simple procedure, but results may vary depending on the browser. Just highlight the text you want to print and then right-click on it. Click on Print. Carry on from there.
I wanted to print part of a much larger article and keep the picture and formatting if possible, so I highlighted the entire segment that I wanted to save, including the picture, and then right-clicked on it and clicked on Print.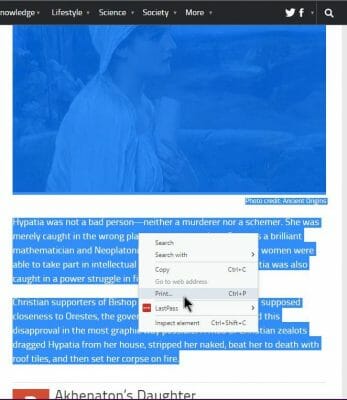 That's it. It worked.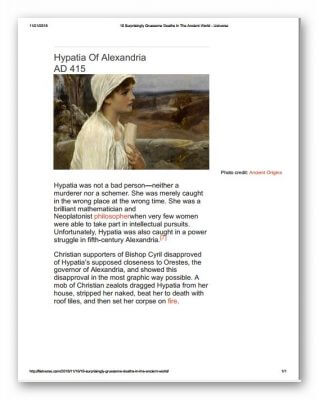 This works in Opera and Chrome but doesn't seem to work in Firefox.
—