It's very easy to pin shortcuts to folders to the Start menu in Windows 11 but the feature is limited to a selection of folders as designated by Microsoft. However, the feature does allow for the most often accessed folders to be pinned, including most User folders.
How To Pin Folders To The Start Menu
Navigate to Settings > Personalisation > Start
Clicking "Start" will open an options menu. Scroll down to and click Folders
Now you will see a list of folders that can be pinned to the Start menu
Select the folders you want to pin to the Start menu by turning the relevant switches from Off to On. Shortcuts to those folders will then be displayed adjacent to the power switch at the bottom right of the Start menu: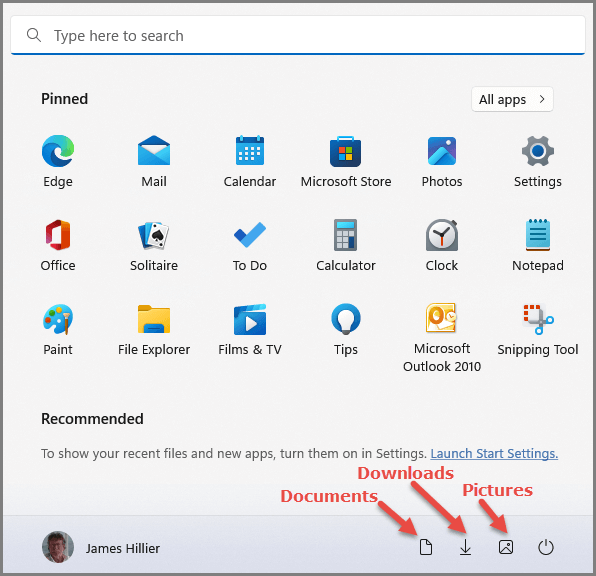 Personally, I don't utilize the Start menu very often – just about everything I access frequently is pinned to the Taskbar.
Do you utilize the Start menu? Let us know in the comments.
—