Automatic Hyphenation In Part Of Document
A subscriber of mine has contacted me because she is working on an extremely long legal document that has contributions from other colleagues. One of those parts has automatic hyphenation in it and she wants to know how to disable it.
There is more than one way you can accomplish this task. For long documents, though, the best solution I think,  is to use styles. Simply define styles that specify how you would like your characters (i.e., letters) s to appear.
Follow the steps below to learn how:
Right-click in your paragraph and select Paragraph.
Click the  Line and Page Breaks tab of the Paragraph dialog box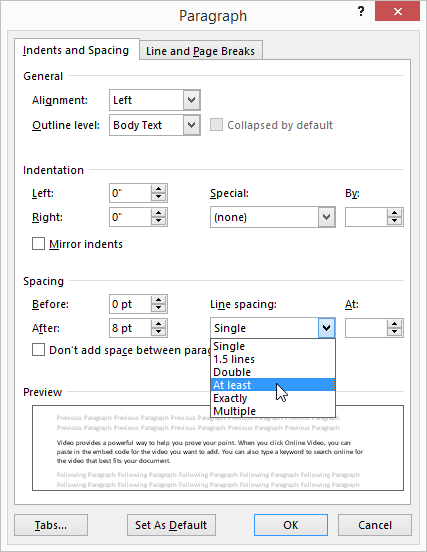 Under the Formatting Exceptions section, you will see that there is an option called Don't Hyphenate.
Select Don't Hyphenate.
Word will not hyphenate any paragraph that uses this style.
With your style now defined, all you have to do is apply it to any paragraph with hyphenated text.
See? Styles are great – they are your friend!
—