This morning I was messing around on my PayPal account and came across something new to me. Did you know that you can control how PayPal uses your cookies? You might be asking, 'What is a cookie that is used by websites?' Here is how Kaspersky defines it:
Cookies are text files with small pieces of data — like a username and password — that are used to identify your computer as you use a computer network. Specific cookies known as HTTP cookies are used to identify specific users and improve your web browsing experience. (kaspersky.com)
Cookies are useful for websites because it helps load items faster (like images) after you already visited that site. It is important to be able to manage cookies since websites use them to market to you. The nice part is that PayPal gives you a little more control over this than many other websites. Before I share this new knowledge with all of you, check out these other articles I have written recently:
It is time to share this new topic with all my readers.
How To Manage Cookies On PayPal
I will be showing this using my Windows 10 laptop on Paypal.com.
Step 1: Head over to the PayPal website and log in to your account.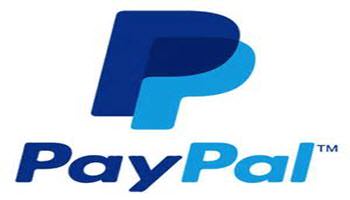 Step 2: After you log in, look to the top right and hover your mouse on your profile image. This will bring up a menu. Click on the Profile Settings option.
Step 3: On the Profile screen, look to the left menu. From here find the option called Data and Privacy. Click it.
Step 4: At the top of this screen you will see a section called Manage your privacy settings. Under that, you have three choices:
Cookies
Search privacy
Blocked contacts
For this article, we want the Cookies. To the right of the cookies, click on Manage.
Step 5: Here is where you can control how PayPal can use your cookies on Chrome.
You get to control how we use cookies on each device and browser you use. These settings will apply to your current device when you use Chrome.
They give you some choices on how to manage this section:
Marketing  (We use marketing cookies to deliver ads we think you'll like)
Performance (We use performance cookies to understand how you interact with our site)
Functional (We use functional cookies to customize your experience)
Essential (We use essential cookies to make our site work for you.) This one is locked so you can not adjust it
All you need to do to turn these off is to uncheck the blue boxes. That will stop PayPal from tracking your cookies. Make sure you read each one before turning them off. It's always important to know exactly what it will affect before moving forward.
After you are done adjusting the settings, make sure to click the Save Cookie Settings button at the bottom. Done!
Now you know how to adjust the Cookie settings on your PayPal account.
—