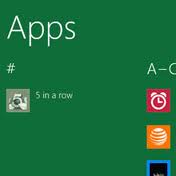 How To Always Open IE Links On the Desktop
All us old-timers are resistant to change and we would like to always open our IE links on the desktop – even in Windows 8.
For the purposes of this article I am going to call it Metro. This is so I don't have to revert to the annoying habit of using the ubiquitous abbreviations so prevalent on the internet today; such as FCM, for "Formerly Called Metro". Reminds me of Prince. If Microsoft decides to sue me for using that word, I will keep you posted. Uh, do they have a patent on that yet?
The Main Gripe
It would seem to me that the main complaint among desktop users is the default Metro Start Screen designed for tablets and touch-screen users. The Metro Start Screen is the equivalent of the Start Button that all Windows 7 users are familiar with. It simply takes up the whole screen instead of a mere button. Once you get a handle on that concept it really isn't that complicated. Still…
The obvious advantage of using the desktop version of Internet Explorer is a re-sizable browser window along with the familiar Minimize, Maximize, and Close Buttons on the title bar. The absence of these controls is particularly noticeable and awkward on a small laptop screen.
Wouldn't it be nice to click a link or tile and go directly to the desktop version of IE?
Here's how to do just that…
Changing the settings in Windows 8
Just like any other version of Windows there are many different ways to do any single task. Probably the easiest way to open the Control Panel in Windows 8 is to just start typing Control Panel. A small window will open and eventually offer the Control Panel as an option. Click on it.
A familiar-looking Control Panel window will open up for you. In fact, except for some differences in wording, it looks very similar to the old Windows 7 Control Panel that we have come to know so very well.
Click on View network status and tasks
That will open this next window: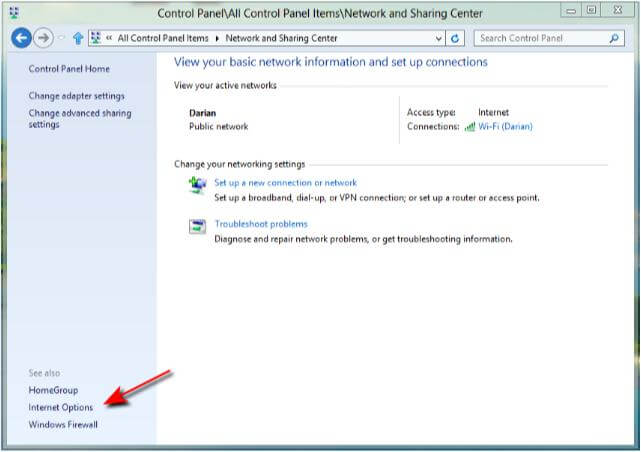 Now click on Internet Options
That should open the Internet Properties Sheet. It will look like this: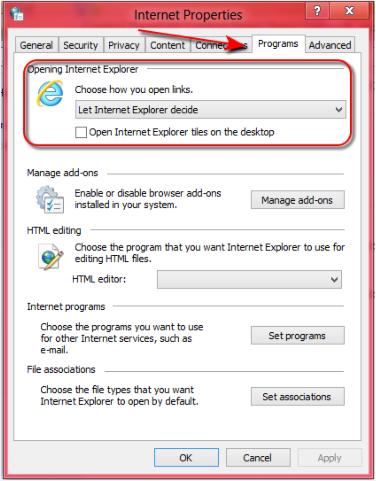 Make sure you have clicked on the Programs Tab and use the Drop-Down Box to change the setting there to Always in Internet Explorer on the desktop.
It should now look like this: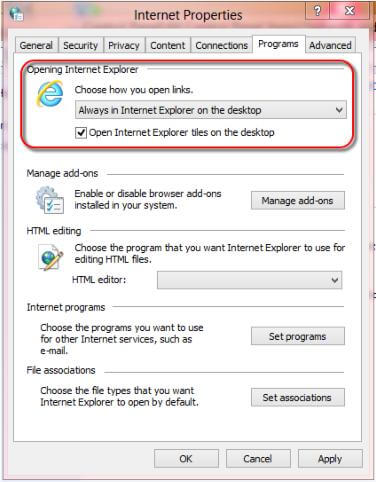 If you would also like the Metro Tiles to use your now default desktop browser then check that little box, too.
Pretty easy once you get the hang of things. Now just 'OK' your way back to the desk top and you're done!
Here are the results now when I open Internet Explorer 10 from the Windows 8 Metro UI: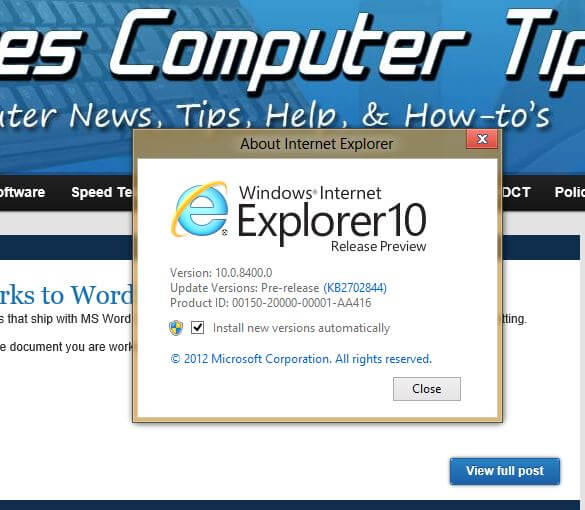 You will have noticed there was no bias whatsoever on my part when I chose the above link  for this demonstration.
My Personal Take on Windows 8
Windows 8 offers many features that may dissuade the desktop user. The 'formerly called Metro User Interface" is one of them.
Granted, Windows 8 also has a desktop side of things that are totally usable by any desktop user. It is available and relatively easy to access. A simple tap on the Windows Key will do the trick.
I recently set up Windows 8 to dual boot with Windows 7 on an aging laptop and found it to be much faster and more responsive. It seemed to breathe new life into my old friend.
I am really quite happy with Windows 8 so far. My experience over the years has almost entirely revolved around the desktop PC. I think Windows 8 is proving to be a brave move by Microsoft and I'm excited to see how it fares in the market place of the future.
Let us know about your Windows 8 experiences!